This year, the team here at Iterable is excited to deepen its commitment to Diversity and Inclusion. We're always looking for new ways to foster an inclusive culture where everyone can feel welcome because we understand the value that a diverse workforce can bring to a company's performance.
According to a 2018 McKinsey & Co. study, companies in the top-quartile for gender diversity on their executive teams were 21% more likely to have above-average profitability than companies in the fourth quartile. For ethnic and cultural diversity, top-quartile companies were 33% more likely to outperform on profitability.
With stats like these, it's no wonder why diversity and inclusion has become such a vital topic across many industries, not just within Silicon Valley.
Hiring the Under-Represented
On the recruiting front, we're making changes across the board in how we source and hire candidates from under-represented groups.
Our recruiting team uses Textio for our job postings to ensure the language used is inclusive and gender-balanced. We source applicants from groups like Techqueria, a community for Latinx professionals in the tech industry.
We'll also be attending the 2018 Tech Inclusion Conference hosted by Change Catalyst in the fall, and our recruiting team will be staffing a table at its Career Fair.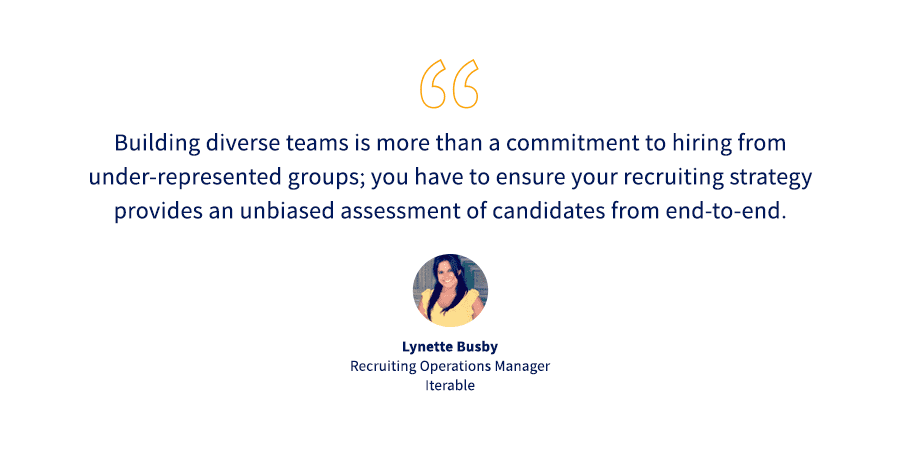 Training Against Bias
This quarter, we're partnering with Paradigm to offer Unconscious Bias workshops for everyone involved in the hiring process, from C-level executives down to individual contributors who participate in interviews. Per Paradigm's website, "Unconscious bias is a significant barrier not only to diversity and inclusion, but to effective decision-making, team collaboration, and management."
Want to learn more about unconscious bias? Download Paradigm's white paper to learn effective strategies for recognizing and minimizing bias.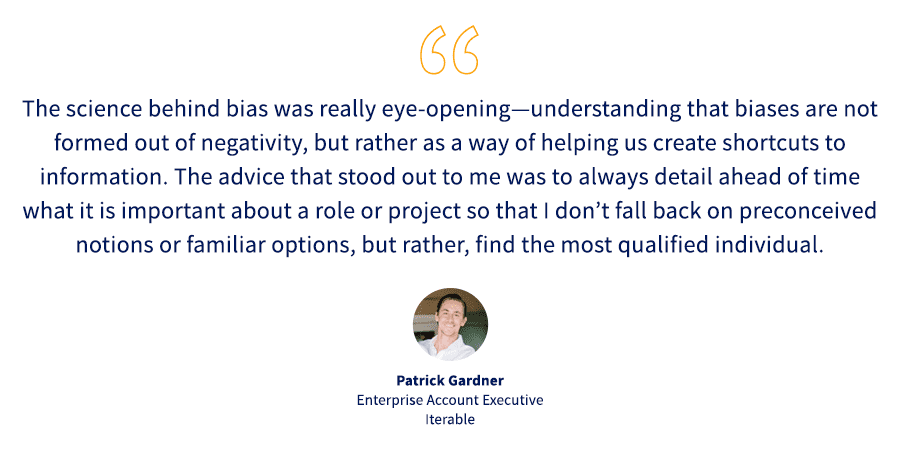 In June, we'll be offering an Ally Skills workshop in partnership with Frameshift Consulting. This workshop will build upon the techniques learned during the unconscious bias trainings.
Harold Giménez, Iterable's VP of Engineering who has previously taken this workshop, is looking forward to the impact this knowledge will have at Iterable.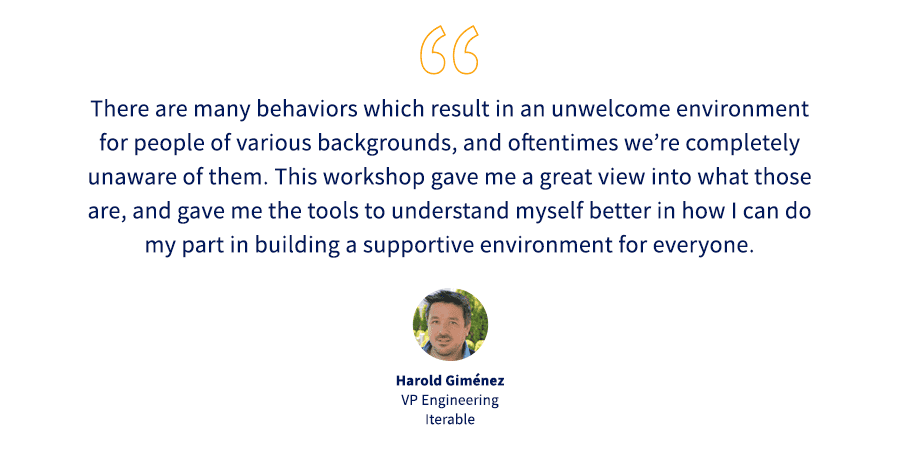 Celebrating Our Diversity
Another facet of our Diversity and Inclusion program celebrates different groups each month. So far this year we've highlighted the Lunar New Year with a Chinese banquet, sponsored a team visit to the Museum of the African Diaspora for Black History Month, and hosted a successful Women in Leadership Q&A panel for Women's History Month. Upcoming events include an international potluck lunch and attending a San Francisco Giants baseball game on their annual LGBT Night.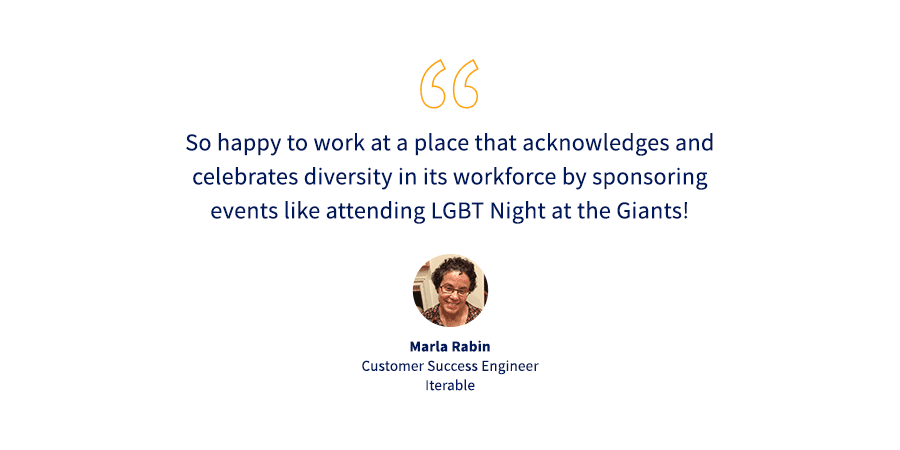 Iterable is looking forward to scaling our culture as we grow, and we can't wait to explore more ways to build an inclusive and awesome team!
We currently have 30 open positions, and we're hiring across all departments. Come join us!