Iterable for Media and Entertainment
Win the battle for attention with real-time, coordinated notification deployment across all major channels–including OTT promoting live content and updates.
Increase subscriptions and drive more viewership through personalized cross-channel communications at scale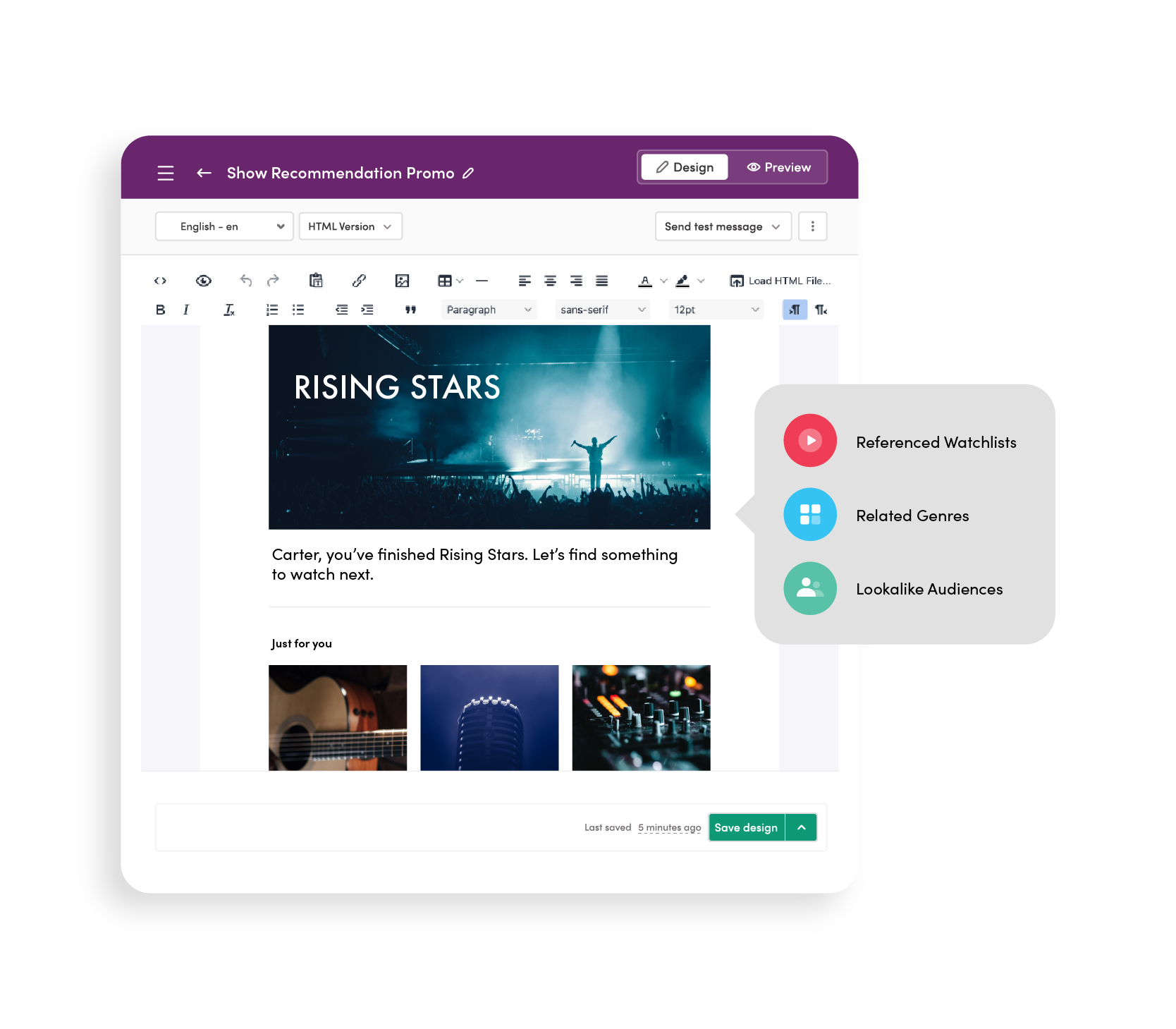 Connect With Different Audiences on Their
 Unique Levels
Harness the consumption habits of your audiences to connect specific segments with unique experiences.  Identify and engage target audiences using dynamically filtered user- and program-level insights to connect them to content they actually care about.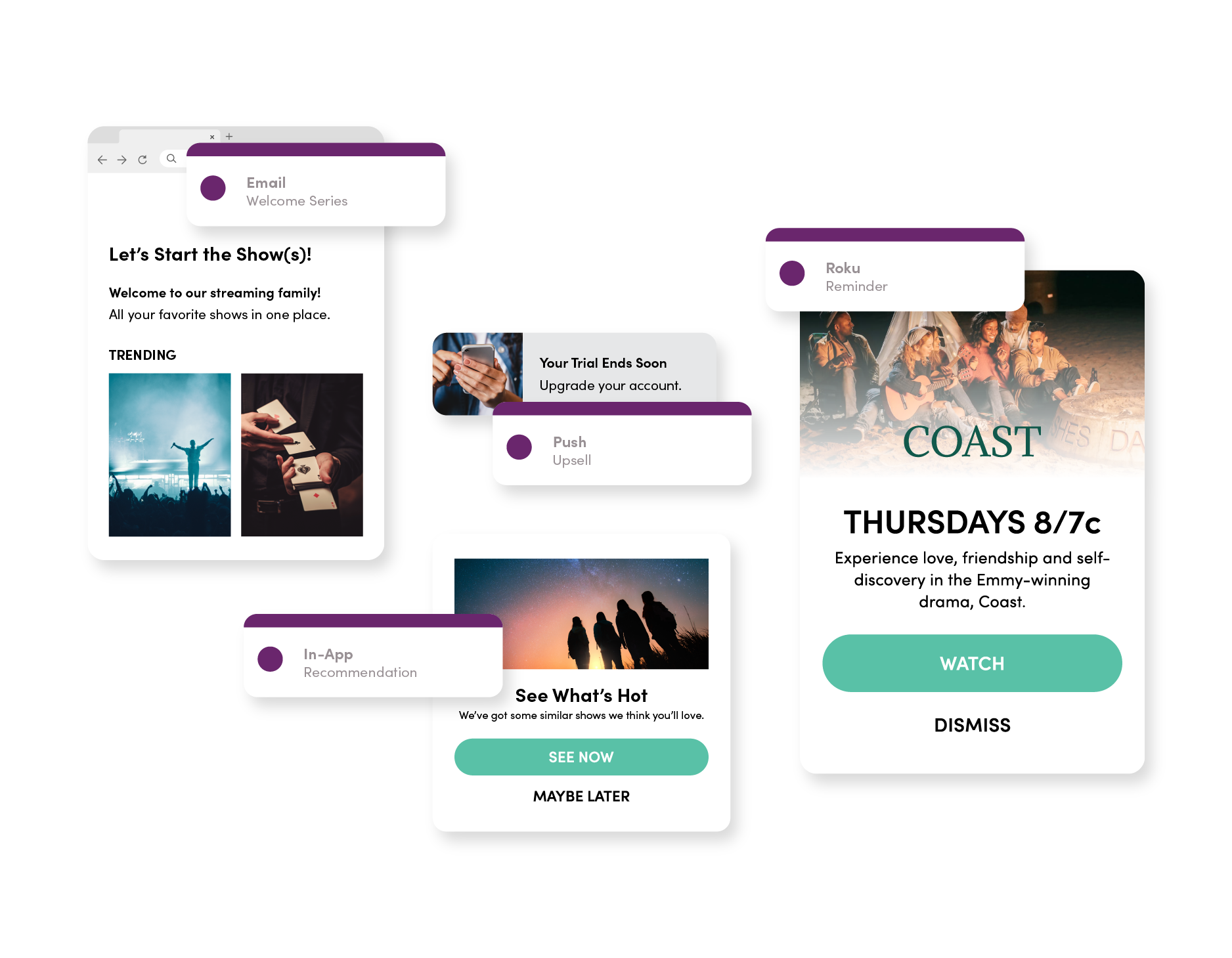 Push More Subscribers 
to Paid
Push More Subscribers

to Paid
Design campaigns leveraging individualized content to help users overcome critical lifecycle milestones. Increase trial conversion rates with synchronized email, push notification, and in-app message experiences that grow engagement across your user base.
Keep Your Digital Subscribers on the Edge of Their Seats
Optimize customer experiences with AI in ways not possible before. Retarget insight-based audiences with recommended content attuned to their unique interests, even after their favorite shows are over.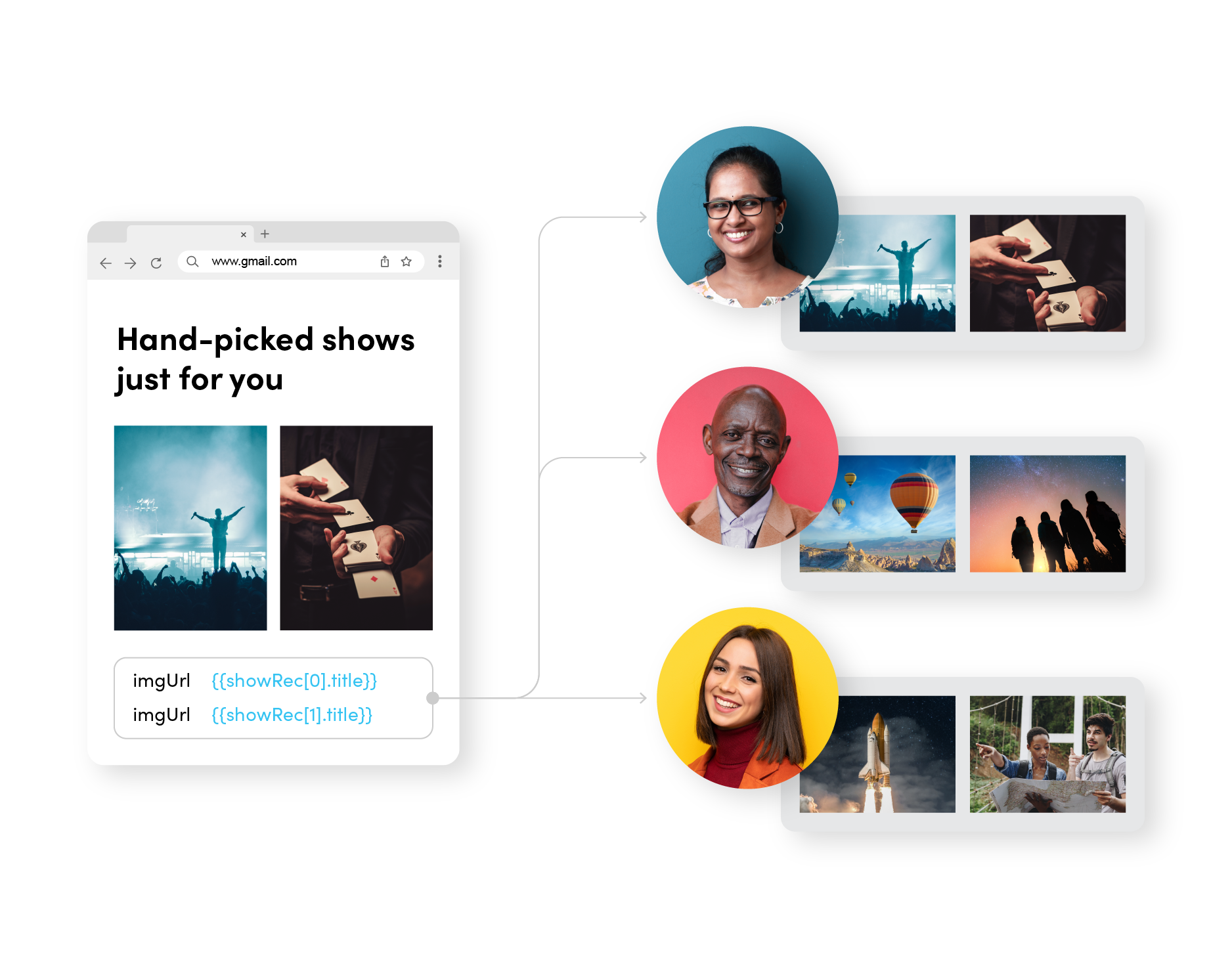 Make Content Selection 
a Breeze With 
Campaign Variation
Generate thousands of possible content variants derived from historic and real-time engagement and preference data to increase message ROI.  Auto-sort through thousands of content options and recommend the most relevant for each viewer.  Trigger journey progressions, segmentations, messages, and more—no tech resources required.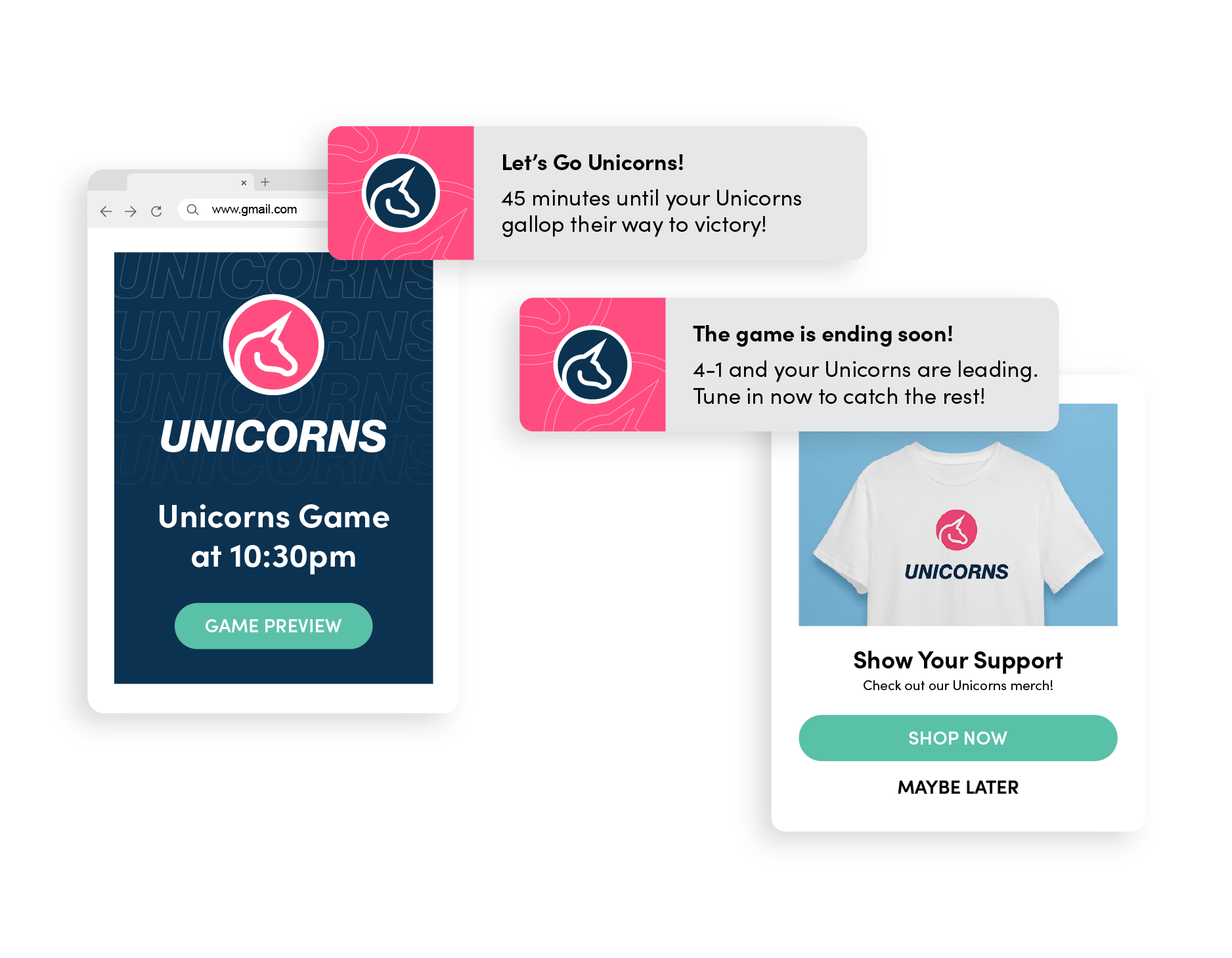 Use Real-Time to 
Drive Real Results
Engage in the moment to heighten your viewing experiences. Promote live events (scores, news alerts, and more), recommend related content, or follow up post-view to create new levels of interactivity alongside your app.
Reduce Churn Even After
 the Binge is Over
Keep hard-earned subscribers with resonant retention-focused campaigns. Promote new, similar, predictive, or trending content across high-engagement channels to recapture viewership interest.