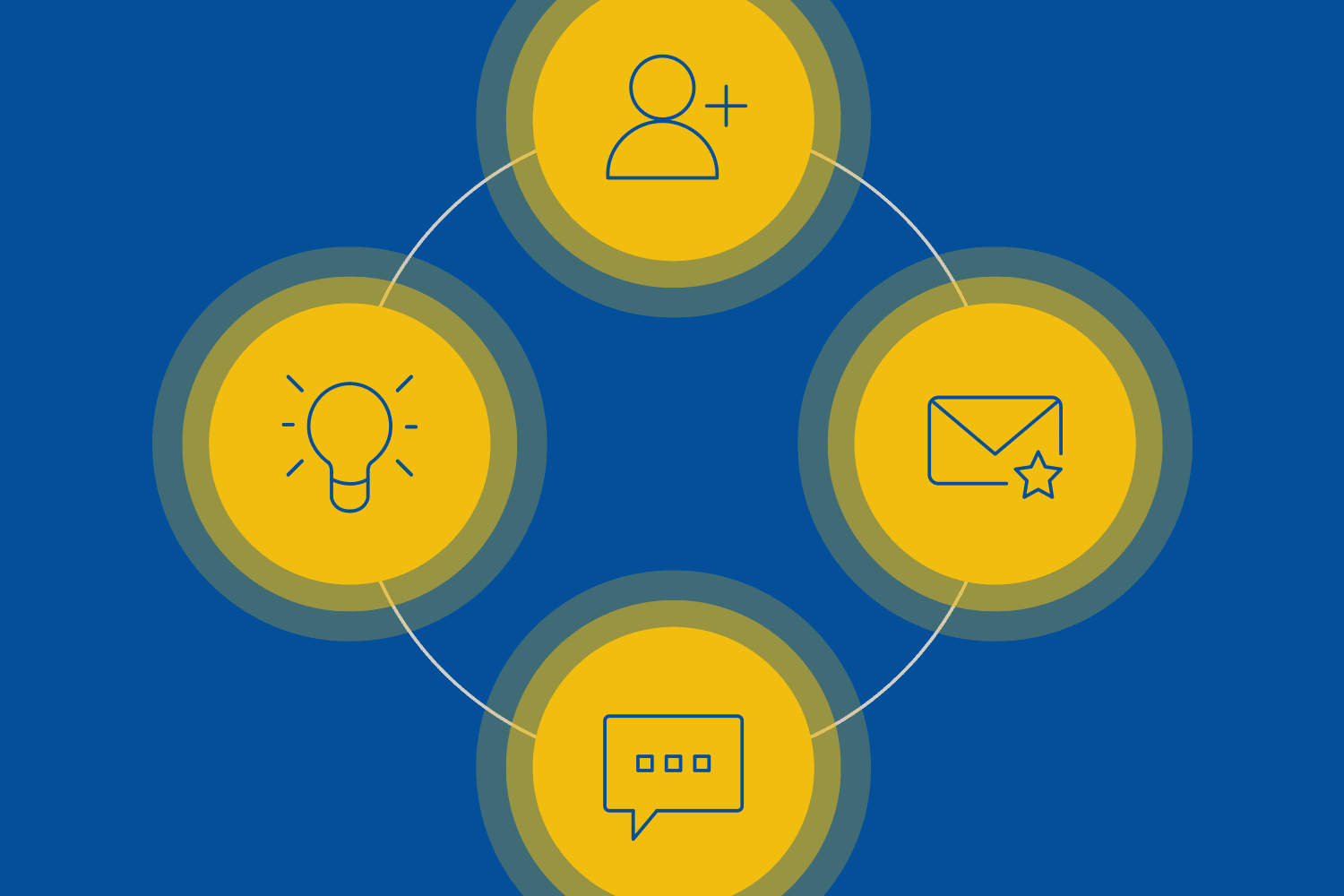 4 Ways to Make Interactive Email Actionable
For many e-commerce brands struggling to improve customer engagement and increase ROI, email marketing is often considered a passive experience. For the customer to complete an action, they have to leave the inbox and be directed to your website or app.
Interactivity turns your email into an actionable, two-way communication channel. Instead of simply pushing information, interactivity allows the customer to give information back to the brand. The inbox then becomes an extension of your brand, as customers can participate with content, personalize (in real time!) what they see and directly act on what's sent to them.
According to industry experts, interactivity is the top email trend for two years running. Photo galleries, gamification, and in-forms were popular interactive email additions. For the first time, marketers can enable and track in-email metrics alongside CTR and CTOR, and our client research has found that interactivity increases email engagement by 10 percent on average.
At Rebel, we make it easy to build interactive, actionable emails, and we've truly been inspired by the brands working with us.
Let's walk through four ways that interactivity can improve a typical customer journey by making their actions a frictionless experience.
1. Enhance Customer Profiles
Someone just signed up for your brand's emails. (They like you, they really, really like you!) We've noticed with our clients that welcome emails have 3X the open rate of other emails and are the perfect opportunity to set your customers up for long-term engagement.
Collect customer preferences while they are highly engaged by surveying subscribers through in-email forms or quizzes. Make it fun, visual, and focus on specific data you will use for further personalization and targeting. In the mock welcome email below in Figure 1, subscribers can select their skin type and favorite products, so that future messages can cater to their specific needs.
And don't forget to allow your customers the chance to tell you what they want to see from their emails. A subscription preference center is a best practice to set expectations and manage the content and cadence that each individual desires.
2. Enable Product Discovery
Fact: more of your customers open your email than click on it. What you miss is the journey that happens in the email. Interactivity enables a browsing experience, right in the inbox. Use that data as you would site browse behavior—for retargeting, abandonment triggers, or simply to better understand customer interests.
In Figure 2 below, Airbnb used product filters to educate subscribers on how to find their perfect listing. The content in the email changes based on customer selections regarding room type and amenities. Airbnb subscribers interacted with the filters at 5X the rate they typically engage via email.
A speaker company used a similar tool and found that subscribers coming from the interactive email spent an average of 20 seconds more on-site compared to subscribers coming from the static email. Using interactivity, the content changes based on customer action—creating a truly compelling experience that mimics the site and drives more qualified traffic.
3. Frictionless Carting and Buying
Maybe your subscriber got cold feet and didn't add to cart or complete their purchase. No worries, though. You have a strong trigger program and a few minutes later, your subscriber has a shopping cart abandonment message in their inbox.
Now take these triggers to the next level and make them actionable: enable would-be-buyers to add products to cart directly from the email, or better yet, complete their transaction frictionlessly without leaving their inbox.
Add-to-cart functionality and in-email transactions reduce friction to purchase by taking steps out of the process and getting from click to cash faster. This interactivity turns this marketing channel into a secure, revenue-generating shopping experience, as seen in the example from the mockup below in Figure 3.
Now you can target customers with purchase intent. Cart abandonment, replenishment, back-in-stock and waitlist campaigns become actionable and powerful.
4. Retention and Customer Feedback
A fundamental part of keeping your customers coming back is to measure their satisfaction with embedded product reviews and NPS surveys. Interactivity allows you to bring the entire form or survey within the email, erasing the step of clicking out to your website and supercharging submission rates.
The Home Depot achieved a 55% boost in completed reviews compared to static controls across mobile and desktop, by bringing the form into the email, as seen below in Figure 4.
Interactive Email Becomes Actionable
With modern growth marketing technology, interactive email has evolved into actionable email. Actionable email uses interactive elements to allow customers to share preferences for targeting, purchases, and post-purchase reviews and feedback.
Actionable email empowers your subscriber to take control of their email experience and customer journey. By enabling a better customer experience and reducing friction to the intended action, in-email interactivity helps you hit your goals as a marketer more efficiently.
Want to learn more about how to make your interactive email more actionable? Talk to one of our experts at Rebel.