Optimize Results with the Power of AI
Harness the power of AI to answer your most pressing engagement questions, influence your most important metrics, operate with new precision, and achieve key business goals.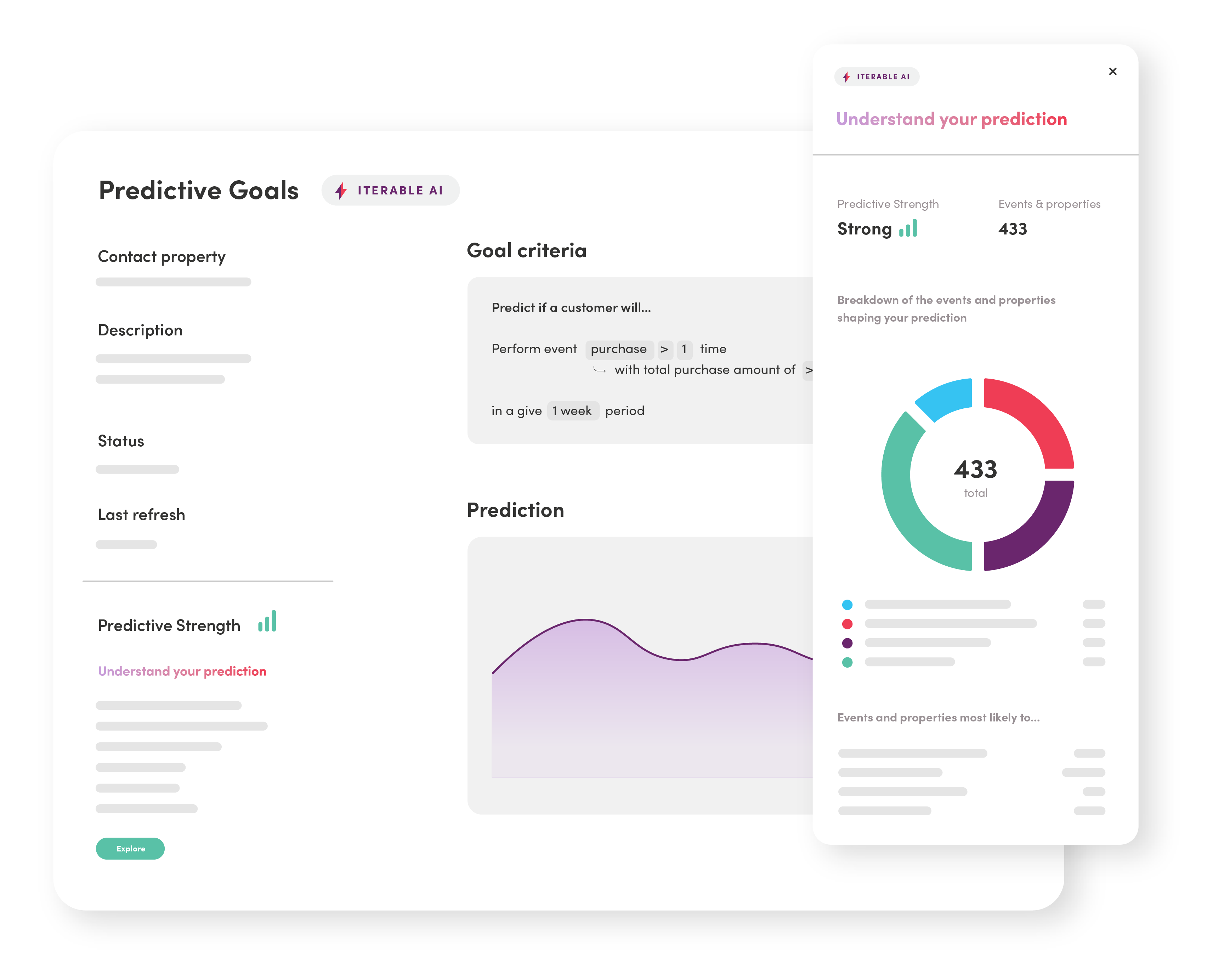 Most Complete AI Suite Made for Marketers
With Predictive Goals, let AI create audiences that are most likely to deliver on your top business needs and, with Explainable AI, understand the data points used. Communicate to your brand lovers differently than your brand "not-ready-to-commiters" with Brand Affinity. Automatically send messages at the best time for each customer with Send Time Optimization.
Iterate Fast With Experiments
Leverage robust A/B testing capabilities across all of our messaging channels. Increase campaign flow efficacy by running multiple tests to optimize each step of the journey. Test isolated or multiple message variants at the same time.
Measure Results at Multiple Levels
Dive in deeper at the message and channel level with customizable filters to understand metrics for different audiences. All of our different event metrics can be reported in detail—at the individual campaign level—and saved for sharing as Campaign Reports.
The Help You Need to Succeed
Our Professonal Services team of experts—along with dedicated support that's available 24/7—ensure migrations are executed on your timeline. Learn from peers by joining our Community or learn at your own pace with our self-guided Academy.