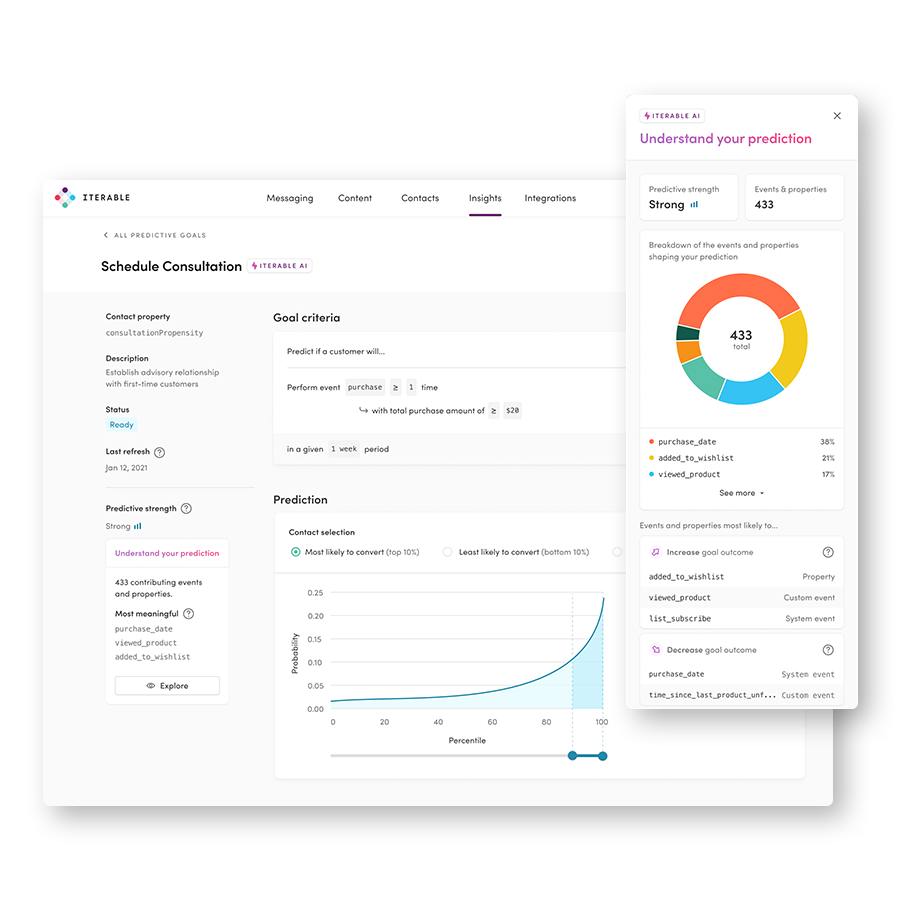 New AI Optimization Suite
Your Data. Your Goals. Bring them together to get the most flexible AI solution in the market. With the Iterable AI Optimization Suite, you can customize your goals based on YOUR unique business needs—from individualized onboarding to ensuring customer retention and loyalty.
Build Predictive Goals based on any stored custom event, system event, or user profile field to create high performing audience segments. And with the Predictive Goal's Explainable AI feature, you can see what behaviors drive the prediction to create more individualized messaging and journeys. The AI Optimization Suite brings together Iterable's new Predictive Goals with Explainable AI, and existing Iterable AI tools, including Brand Affinity™ and Send Time Optimization.