Iterable for Consumer Apps
and Services
Iterable for Consumer Apps and Services
Dynamically adapt to users' needs to increase app engagement and keep them coming back for more.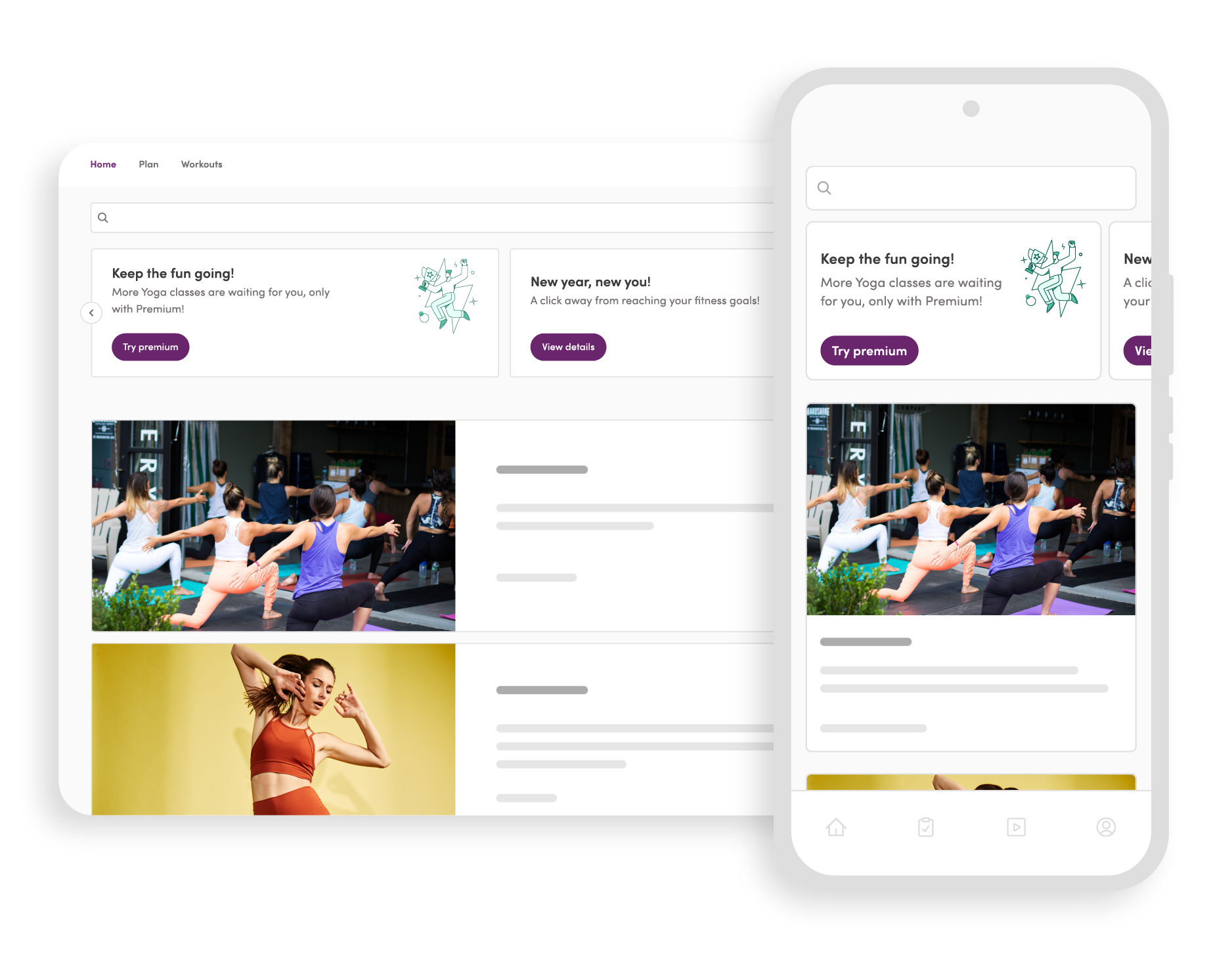 Make your app stand out by delivering instant and continued value based on each user's unique journey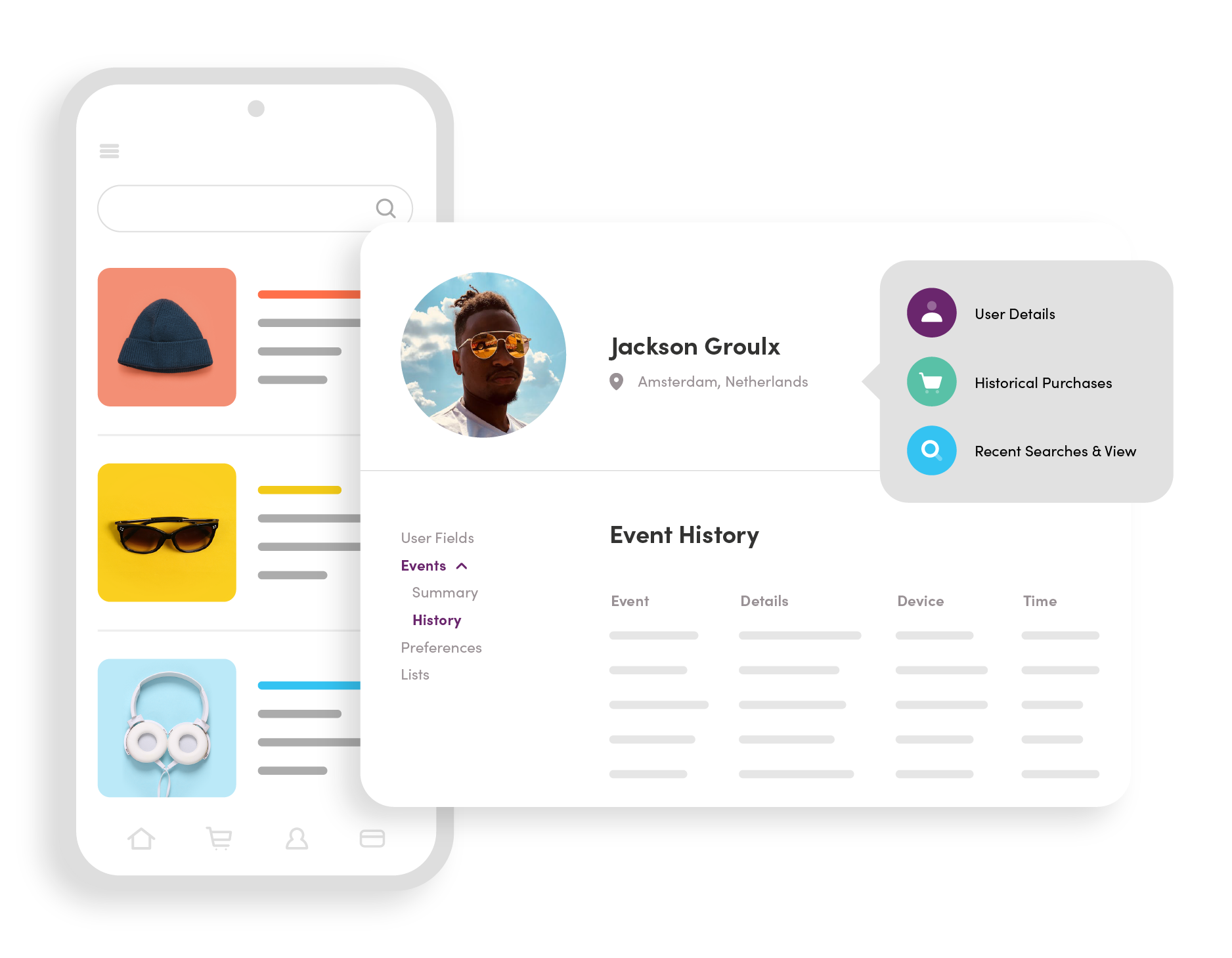 Collect and Activate In-the-Moment App Data
Quickly collect and activate valuable information during sessions to ensure no lag in messaging. Support real-time messages with dynamic content creation based on app usage data.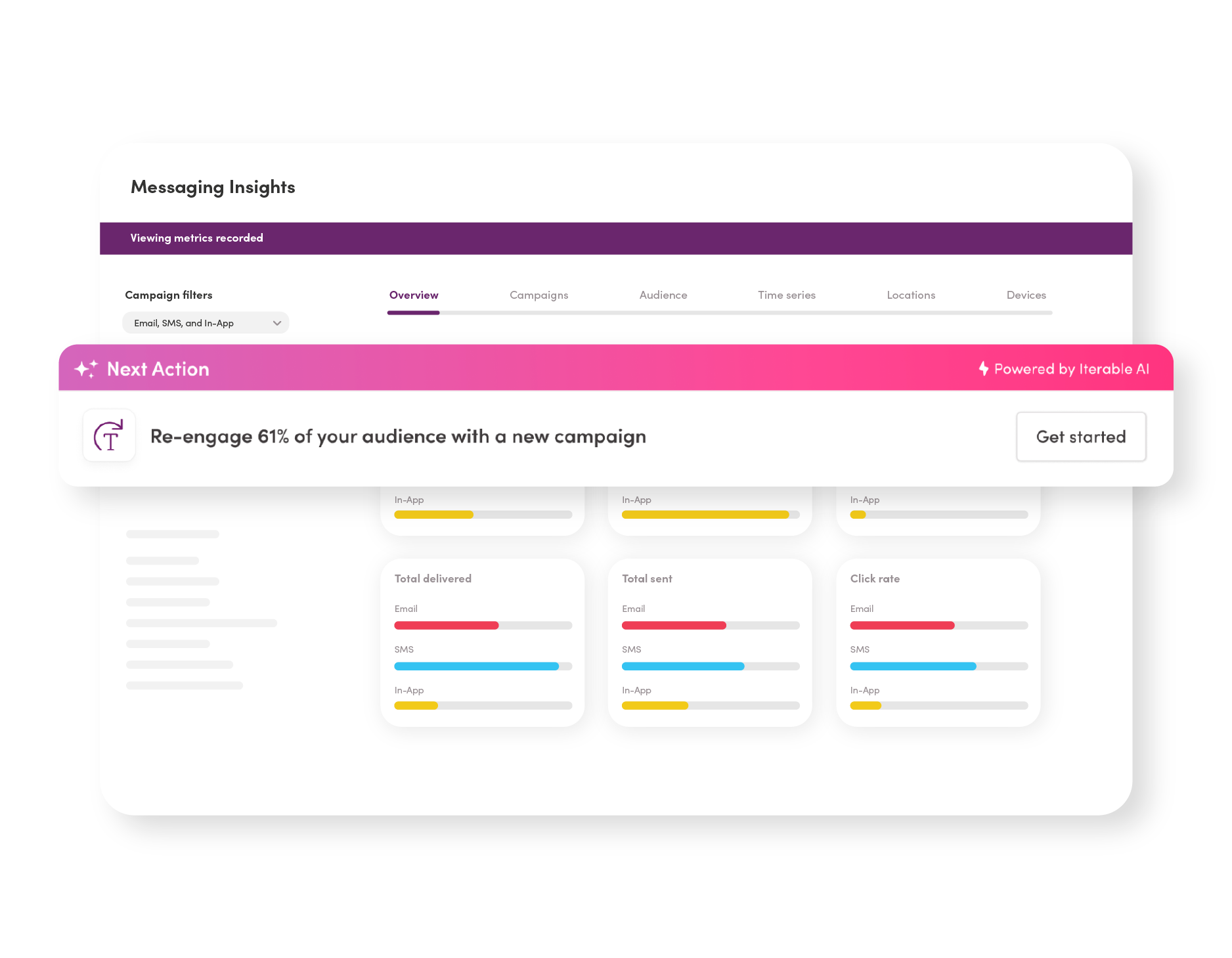 Get on Users' Phones, 
and Stay There
Prevent uninstalls and accelerate app adoption. Use in-app behavior to suggest next best actions for future sessions and inform segmented push notifications that don't require SDK integration-no tech intervention required!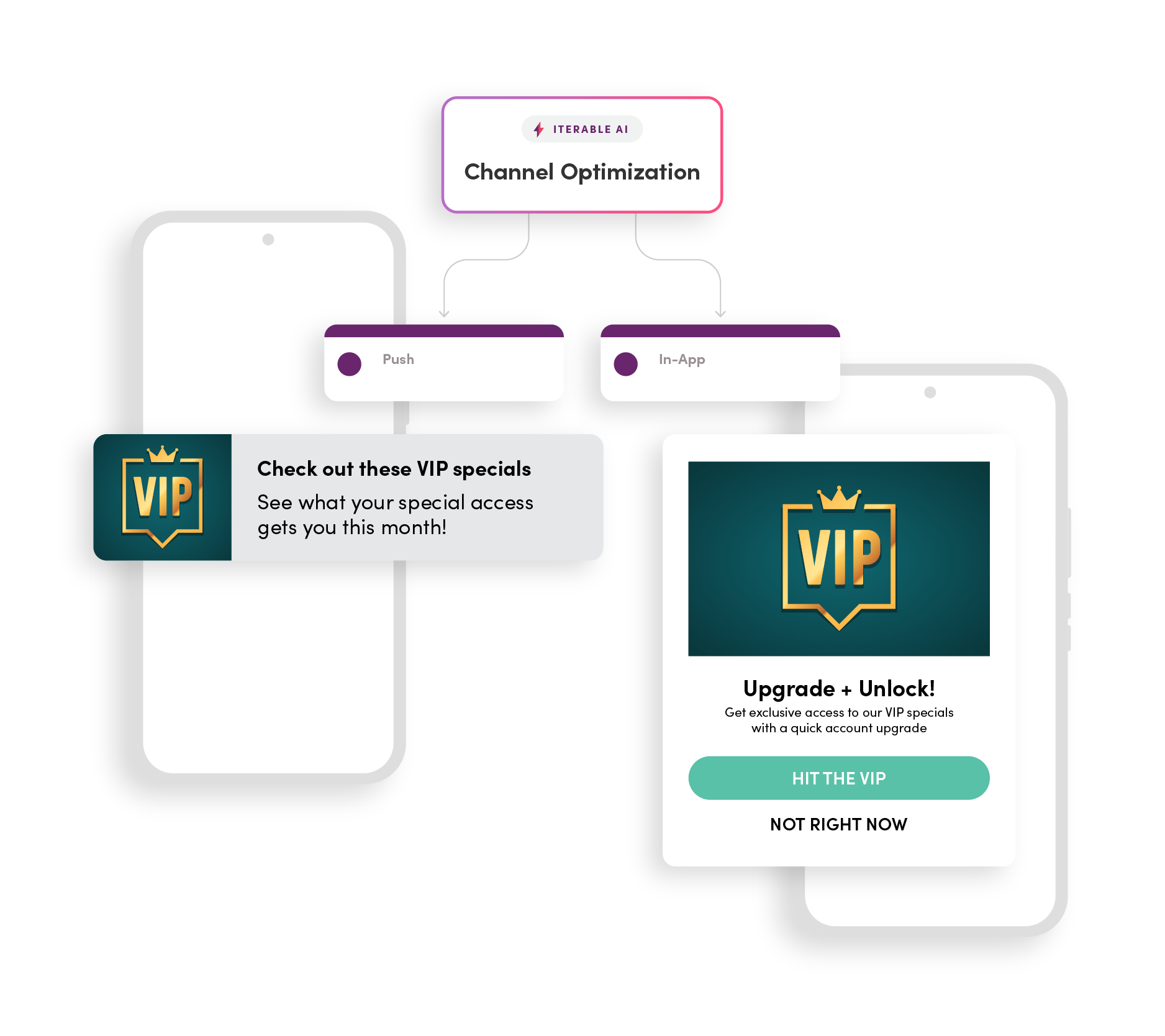 Modernize Your
 Monetization Strategy
Deliver real-time, relevant messages that drive increased usage and upsell membership services. Mobile deep-linking makes it possible to seamlessly send users to their subscription with specialized offers that keep loyal users coming back for more.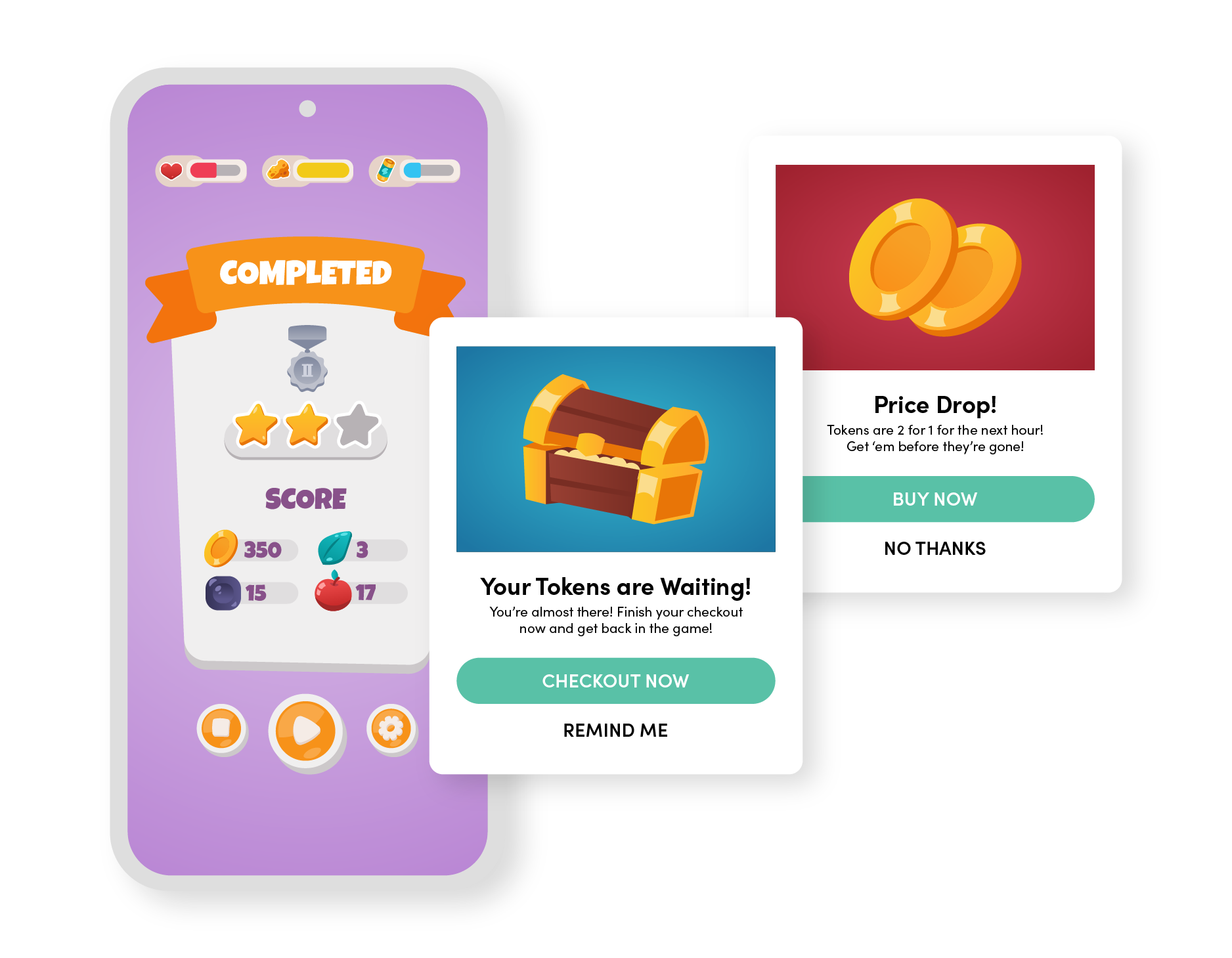 Trigger In-App Messages Mid-Session
Increase premium subscribers and convert in-app purchases by messaging users when they are most actively engaged—during app sessions—and drive in-the-moment value.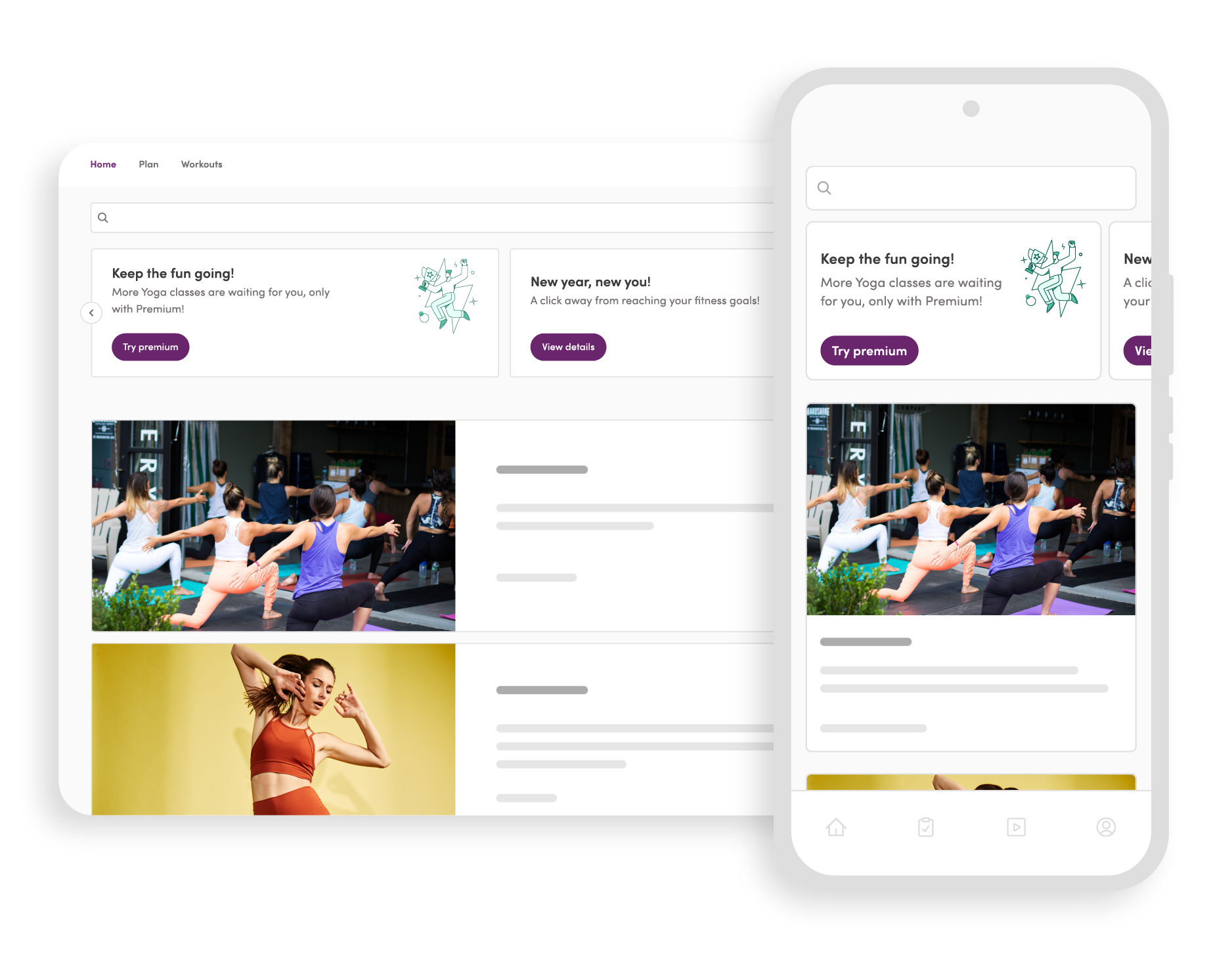 Auto-Adapt Your App, 
in Real Time
Whether a user subscribes or changes preferences, you can auto-update the content that specific users see in your app in real time—no marketing intervention necessary. Populate native app UI with personalized, highly targeted content.
Use It Or Lose It
Users who engage with an app, even once a week, tend to stick around. Retain customers by using predictive journeys that target "at-risk" users to remind them of your app's value and get them back in "app-tion."
Leading App-Centric Brands Use Iterable