Our customers choose Iterable over Legacy, Data-Lite, and Limited Point Solutions because of: richer data to build deeply personalized journeys, no-code, AI-enriched campaigns built in seconds, and results-driving cross-channel email, mobile, and web cohesion.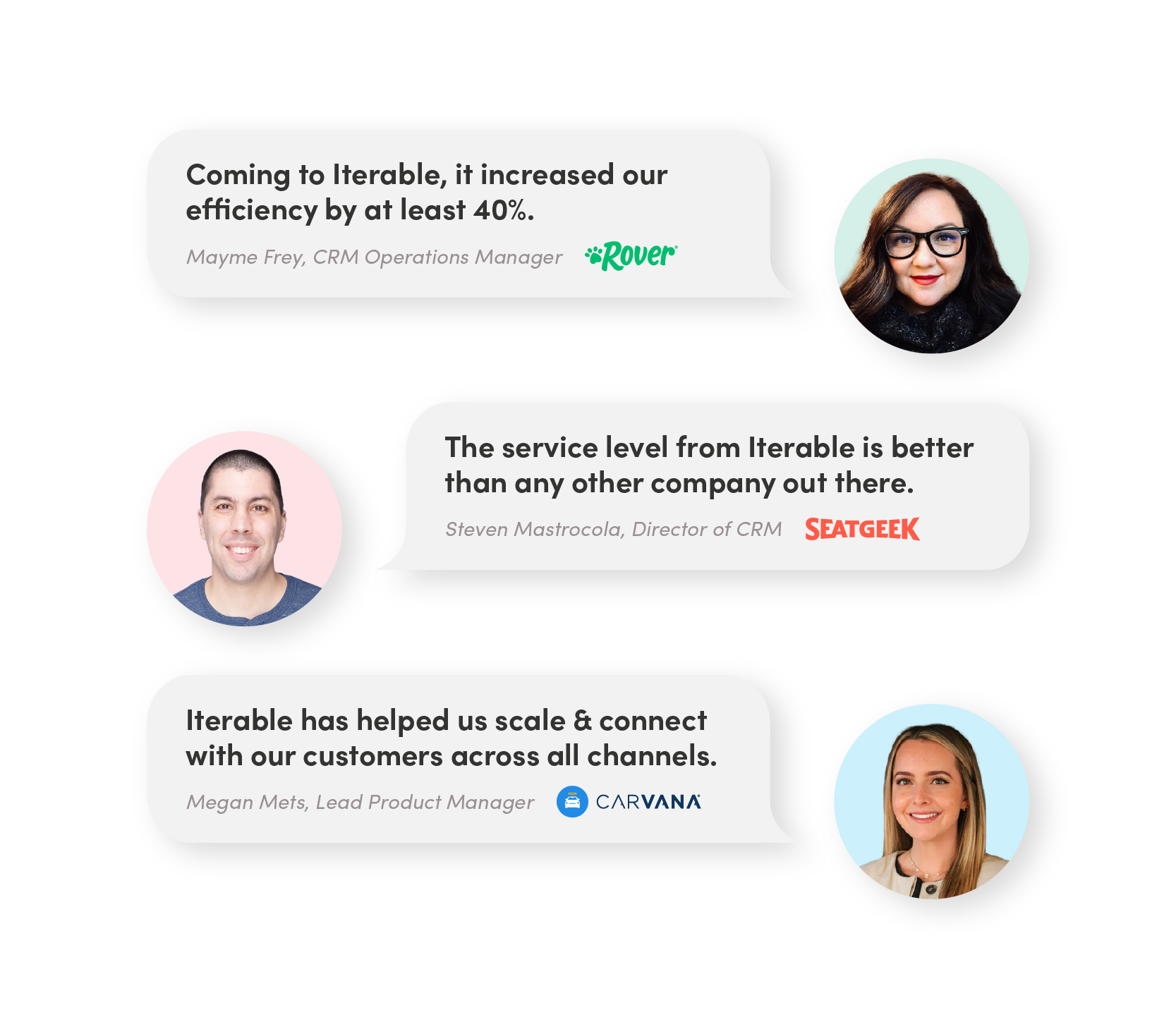 The Difference is in the Details
Modern businesses require modern tools. Legacy vendors struggle to keep pace, point solutions miss the bigger picture, and data-lite solutions only achieve experience-lite engagements. See why thousands of customer-centric brands choose Iterable's activation advantage.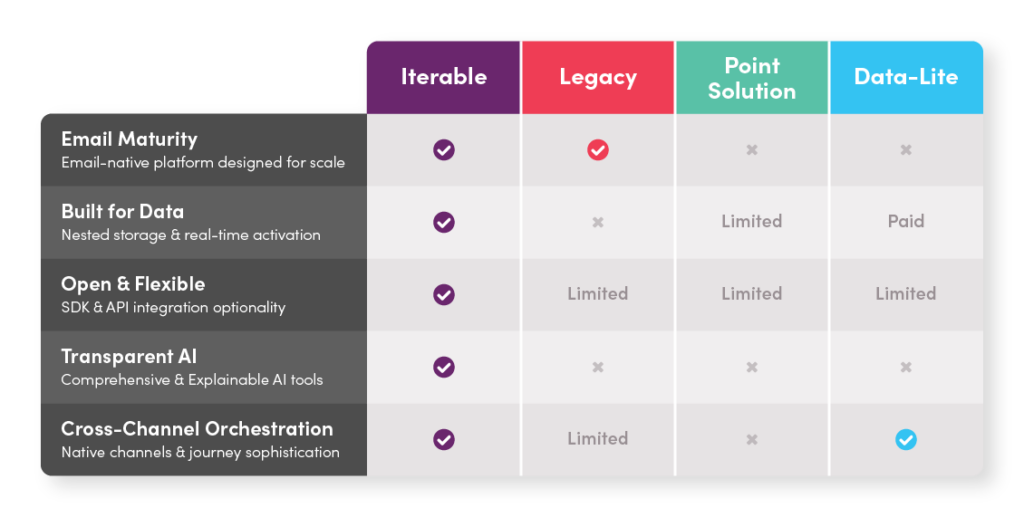 Legacy Solutions
Legacy clouds carry the legacy baggage of having been built without benefits of modern architecture making them inflexible, inefficient, and incapable of keeping pace with consumers. Legacy solutions are hindered by outdated foundations, struggling to meaningfully engage on modern channels, and fail to adapt to the speed of today's brand experiences.
Limited Point Solutions
Specialty role players do well in solving for a specific piece of the consumer engagement puzzle, but with such a narrow focus, they fail to piece together the bigger cross-channel experience. Limited point solutions have single-channel shortcomings, break omnichannel continuity, and fragment brands' invaluable customer data. 
Data-Lite Solutions
Flashy players bring a modern approach, but find their historic data architecture choices now diminish the value of core features and restrict the capacity to truly innovate with data. The gaps in data-lite martech solutions' abilities to retain and activate the nuance-rich metadata that fuels individualized possibility will ultimately leave customers wanting more.