As reported by MarTech Advisor, today we've announced the winners of Iterable's 2019 Growth Marketing Awards!
These awards were open to submissions from all companies that leverage Iterable to power personalized communications at scale.
With the Growth Marketing Awards, Iterable recognizes the companies that have excelled in driving dramatic results.
Here are this year's winners of each category.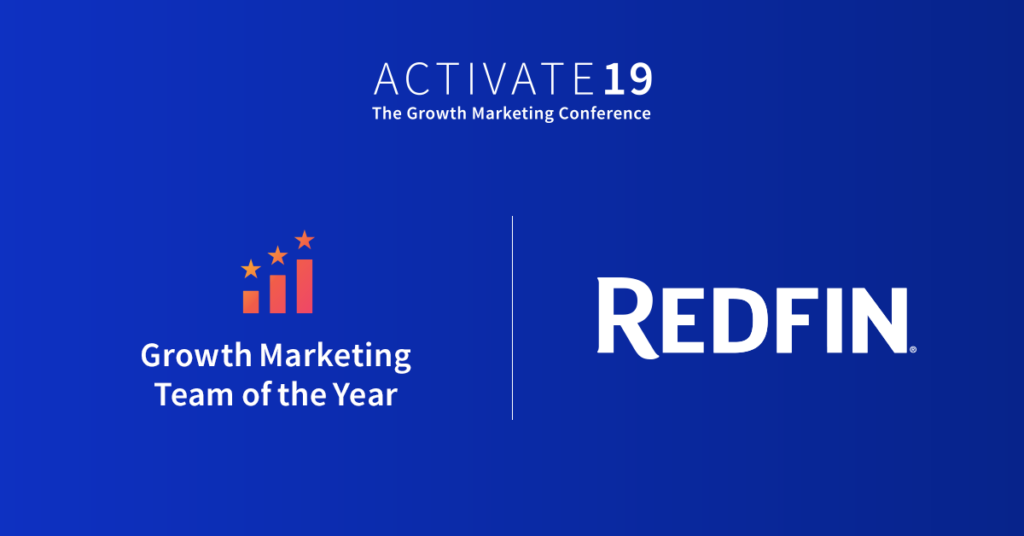 Growth Marketing Team of the Year: Redfin
Redfin, a technology-powered residential real estate company, serves more than 85 markets throughout the United States and Canada and has helped customers buy or sell more than 170,000 homes worth more than $85 billion.
At Redfin, growth is about more than getting new customers into the funnel. With Iterable, the business can reach strong candidates, send crucial company-wide updates, build drip campaigns to class attendees and more. They've used Iterable to make their whole company experiment more and optimize faster, thereby driving continual growth.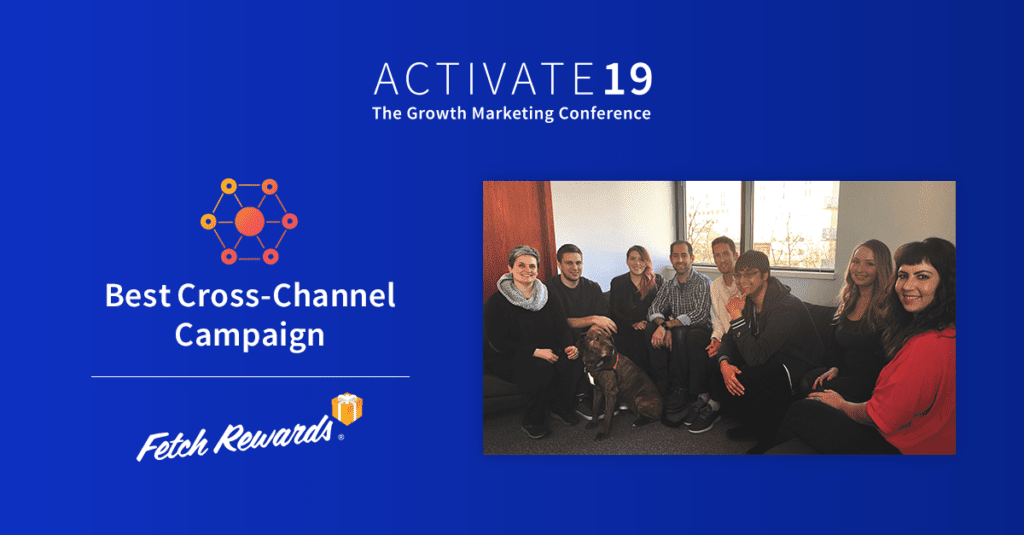 Best Cross-Channel Campaign: Fetch Rewards
Fetch Rewards makes it easy to save on everyday grocery purchases—members can just snap pictures of their receipts to earn points for every item they purchase from the 250+ popular brands in the app and redeem them for free rewards to hundreds of retailers.
Fetch Rewards is a true "mobile first company" in practice, not just in name. Rather than setting up email first and then stumbling through mobile, they dove right into mobile and have worked to leverage the Iterable platform to its full capacity. They have also been eager to leverage Iterable's partners to create a holistic experience for their users.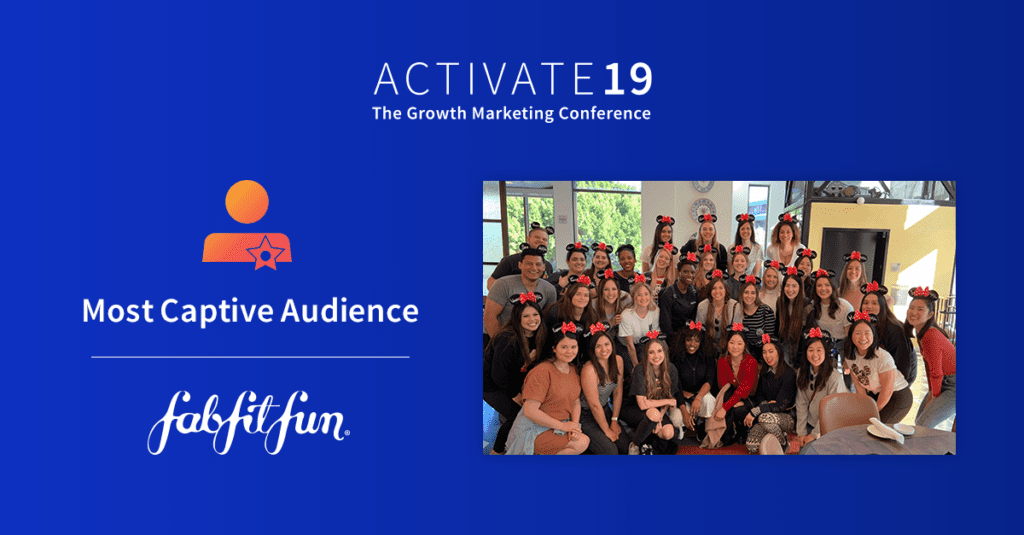 Most Captive Audience: FabFitFun
FabFitFun, a rapidly growing lifestyle brand that recently raised $80 million, offers members a quarterly subscription box with full-size, premium beauty and wellness products.
FabFitFun is a customer-first, customer-obsessed brand. They're committed to learning from their customer base, listening to what their fans have to say, and using all of that to create meaningful, engaging initiatives and campaigns with Iterable. Iterable has enabled FabFitFun to do personalization testing that's helped better engage their audience and increase revenue.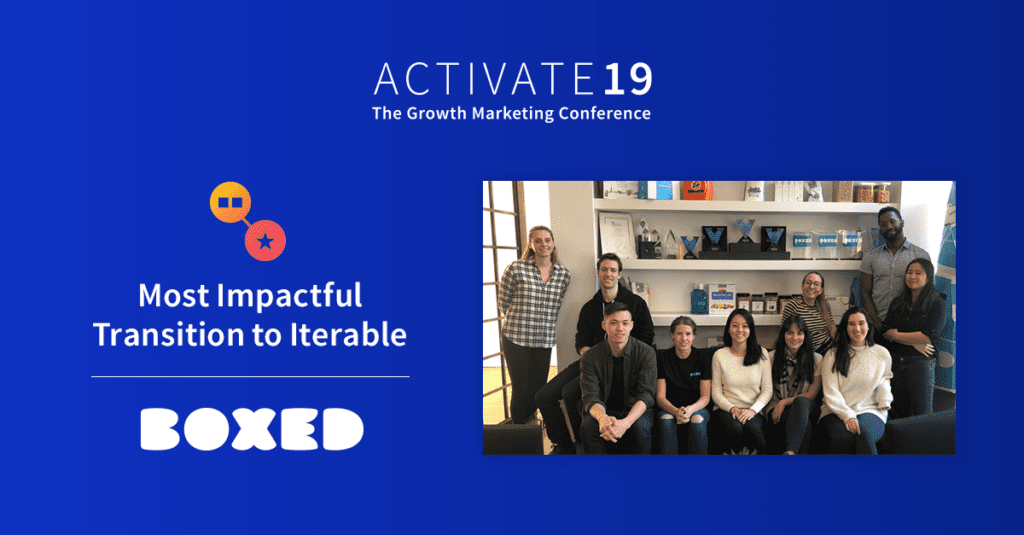 Most Impactful Transition to Iterable: Boxed
Boxed is an online retailer that lets you stock up on everyday essentials from home. Bulk-sized snacks, paper products, beauty products and more delivered to your door with free shipping and no membership fees.
Since transitioning to Iterable, the Boxed team has pulled in data science models and built sophisticated cross-channel workflows to increase their focus on lifecycle campaigns. They've also created 79 different experiments, testing subject lines, send times, content and more. Boxed has reduced costs and increased attributed revenue to retention channels by 50%.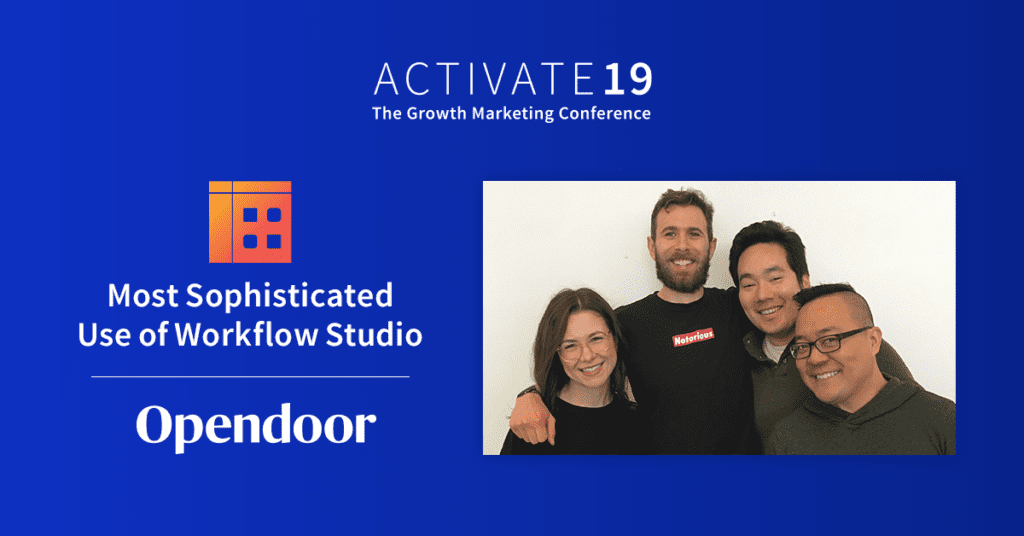 Most Sophisticated Use of Workflow Studio: Opendoor
Serving 37,000+ customers in more than 20 cities, Opendoor recently raised another $300 million to make buying and selling a home a near-instant process.
Opendoor uses Iterable Workflow Studio to automate key customer-driving campaigns. Two workflows in particular help to generate nearly half the activity on the home-seller side of the business. These workflows utilize custom data feeds, webhooks, A/B splits, triggers and lists to serve relevant messages to multi-segmented audiences.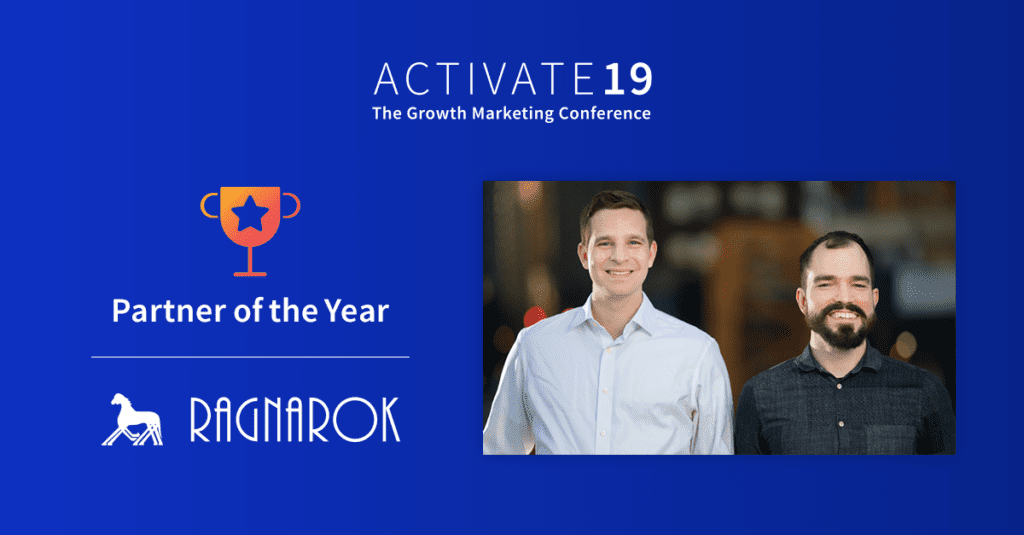 Partner of the Year: Ragnarok
Ragnarok is a New York-based digital agency that leverages customer profile data to create exciting, custom content and pushes it where it needs to be.
As a solutions-oriented organization with a propensity for excellence, Ragnarok maximizes what Iterable customers can gain from the platform and enables their continued success. The team's attention to detail and problem-solving skills are unparalleled, taking each Iterable client from implementation to the highest form of execution, automation, and personalization.
Congrats to All the Finalists of the 2019 Growth Marketing Awards
Iterable congratulates all of its finalists: The Penny Hoarder, Policygenius, Redfin, Fetch Rewards, Masterclass, Viki, FabFitFun, ShopRunner, Calm, Boxed, bloomon, Shift Technologies, Opendoor, Madison Reed, Rocksbox, and Ragnarok.
All finalists of the 2019 Growth Marketing Awards will be celebrated at Iterable's conference, Activate, taking place at The Palace Hotel in San Francisco on April 23rd.
Many of these award finalists are slated to speak at Activate, so view the full agenda to see what's in store!