For our September Customer Spotlight, we're excited to introduce you to Joel Goyette, Head of Product at Scott's Cheap Flights.
Fall is officially upon us: The leaves are beginning to change, forecasts are showing more clouds and the holiday season is rapidly approaching. If you're looking to spend your holidays away from home, you'd be hard-pressed to find a better deal than with Scott's Cheap Flights. 
Scott's Cheap Flights combines sophisticated software and human Flight Experts to discover flight deals up to 90% off. Since 2015, the company has helped over 1.6 million global members make their travel dreams come true. 
September Customer Spotlight: Joel Goyette
Joel Goyette has spent the past decade founding, growing and advising startups. At Scott's Cheap Flights, he leads the product team as they strive to enable people to experience the world. 
Read on to learn more about how Joel and his team make sure you're getting the best deals.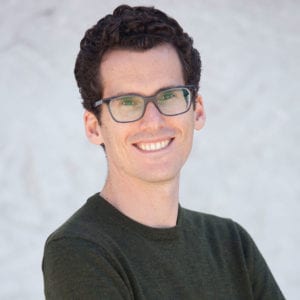 Name: Joel Goyette
Company: Scott's Cheap Flights
Title: Head of Product
Location: Portland, Oregon
Hometown: San Luis Obispo, CA
What do you love about your role at Scott's Cheap Flights?
I love that I get to work together with a team of incredibly talented people to build tools to help people travel for pennies on the dollar. Travel and cultural exchanges have been an important part of my life, and I get a lot of satisfaction out of the work we do.
What does a typical day look like for you?
Most days I wake up, have breakfast and an espresso, and make my way to my home office. I prioritize supporting and unblocking colleagues first thing in the morning, knowing that many of them have been up and at it for hours by the time I'm getting started.
After a lot of experimentation, I've landed on having two "typical day" schedules: deep-work days, and call/meeting days. Clustering as many calls and meetings as possible to Tuesdays and Thursdays has been incredibly helpful for providing long blocks of time for deep work on Mondays, Wednesdays and Fridays. It has also made scheduling with colleagues spread across a bunch of timezones infinitely easier.
Scott's Cheap Flights has a remote working culture. What are some strategies your team uses to stay connected to each other?
As a fully distributed team, we're pretty glued to Slack to stay in touch—for better or worse. Here are some of the most effective strategies I've found for staying connected with colleagues:
Over-communicate to offset lack of visibility:
It has proven incredibly valuable for our team to intentionally over-communicate many of the small things that are taken for granted or not necessary in a co-located office setting. For example, setting my status to 'On a call' or 'Having lunch' on Slack helps colleagues know that I'm busy and won't respond until I'm back.
Make time for small talk and personal check-ins:
While it may sound inefficient, we've started allocating 5-10 minutes at the beginning of some team meetings for small talk or a personal check-in. It has been extremely helpful for connecting at a personal level and creating a space of psychological safety. Well worth the time.
Get together when possible:
For all of the benefits of remote work, I can't overemphasize the value of spending time together in person whenever possible. We did our first company retreat this spring, and it was absolutely incredible to spend time getting to know colleagues face-to-face and deepen relationships.
What advice would you give to a team getting started with Iterable?
Spend some time thinking through and mapping out what you want to accomplish now and into the future with the platform before beginning your implementation.
Having a clear roadmap of where you want to end up will help you architect things right from day one and avoid having to go back and make big changes later on, which tend to be more difficult with a live system.
People that subscribe to Scott's Cheap Flights often think that it's just Scott managing flight deals. Can you tell us about how you maintain that personal feeling with your subscribers?
For a long time, it was just Scott finding and sending all of the flight deals. Over the past few years, as the team has grown, we've made an intentional effort to maintain a personal connection with our members while scaling operations to support our growing member base.
While Scott doesn't personally find each and every deal anymore, he's very much still involved with helping members through social media, his writing, tv interviews, podcasts and more.
What's the best flight deal you've found using Scott's Cheap Flights? What's the experience like for you when you see great deals land in your inbox?
The best Scott's Cheap Flights deal I've booked was San Francisco to Lisbon roundtrip for $400 (normally ~$850+). I really wanted to show my wife around Portugal, and when the deal hit my inbox, we dropped everything and booked a trip. I haven't booked any of our Mistake Fares yet, but have heard it's an absolute adrenaline rush to book before the deal disappears!
Since the Portugal trip, I've booked numerous other deals, and each time it has been an amazing opportunity to put myself into the shoes of our members and gain a deeper understanding and appreciation for the experience of booking a deal. A lot of the improvements we've made have come from dogfooding.
We have to ask. What's your favorite travel destination and what did you love about it?
As I mentioned earlier, I'm completely enamored with Portugal, including the people, culture, food, landscape and history.
If you haven't visited yet, add it to your bucket list and hit me up on Twitter for recommendations. My wife and I spent two months living in Porto last year and had the time of our lives.
I'm dying to visit Madeira (huge fan of the wines), as well as the Azores on a future trip. Fortunately, I have a great source for finding cheap flights. 😉
If someone gave you $5 million tomorrow, what would you do?
I'd buy a plot of land on the outskirts of a city and build a cluster of modest shacks for people to have a tranquil place to relax, reconnect with each other, and tend to their gardens on weekends and during the summer.
I've been fascinated by these communities and gardens since my first visit to Germany where I accidentally stumbled upon a 'Shrebergarten' and since learned how popular they are in parts of Europe, Scandinavia, Nordic countries, and many other regions.
What is your most prized possession?
I absolutely love my espresso machine. It's not particularly fancy or sophisticated, but it brings me joy to go through the ritual of making an espresso each morning, without needing to leave the house or stand in line. I also deeply value its ability to turn my brain on in the morning. 
Learn More in Our Community
Have any questions for Joel Goyette  about how Scott's Cheap Flights is maintaining the feel of a one-to-one conversation? Ask him in the Iterable Community where Iterable customers gain exclusive access to our thought leaders, request new features and learn the latest trends and tactics in growth marketing.