2018 is wrapping up, which means that it's time for our last Customer Spotlight of the year!
Hosted in the Iterable Community and excerpted here on our blog, our Customer Spotlight series focuses on the creative geniuses who work tirelessly behind the scenes to build great campaigns.
In each Customer Spotlight, we ask a marketer questions about getting started in their career and what makes them tick. We'll also throw in some fun questions unrelated to marketing to learn what our customers like to do when they're not using Iterable!
Let's end the year with a bang by introducing you to Marisa Amorasak, Product Manager, Email, at ShopRunner.
December Customer Spotlight: Marisa Amorasak
Marisa Amorasak is the Email Product Manager for ShopRunner, the gateway to unlimited free 2-day shipping from major brands.
Marisa started her professional marketing career in 2011 as an agency copywriter before transitioning to email. Marisa has managed email marketing and platform migrations for multiple start-ups in the Chicago area and is currently focusing on building ShopRunner's email program.
In her free time, she enjoys traveling, eating spicy food, and spending time with her miniature dachshund, Mr. Tube.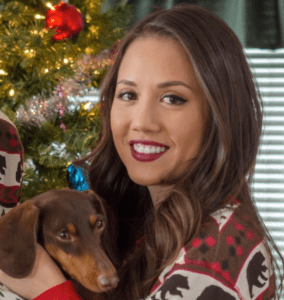 Name:  Marisa Amorasak
Title: Product Manager, Email
Company: ShopRunner
Location:  Chicago
Hometown: I don't have one! I've lived in Kona, Hawaii; Bangkok, Thailand; and a few small towns in Illinois.
When and how did you get your start in marketing?
My first job out of college was as a copywriter at a marketing agency. At the interview for it, they asked where I saw myself in ten years and I remember saying that I wanted to be the editor-in-chief of Vogue magazine. Completely cringe-worthy, right?
My day-to-day consisted of writing blog articles and taglines. The role gave me good exposure to traditional marketing tactics and metrics, and they let me dabble in the occasional Constant Contact newsletter.
What advice would you give to other Iterable customers launching reactivation campaigns for the first time?
Zoom way out and think about reactivation as a strategy, rather than as a series of campaign dates. Ask your users why they've disengaged with you (user testing, surveys, and observing existing patterns), and use their answers to shape your reactivation strategy.
I also think that every org, no matter how lean, can target their messaging to some degree—whether that means using algorithms that spit out product recommendations unique to each individual or just segmenting your audience into groups with shared attributes.
Oh, and keep the send frequency high! If your users are disengaged, an email or two isn't going to make a big impact.
Looking ahead to 2019, do you have any goals for how you want to further leverage Iterable in your marketing campaigns?
In 2018, we just scratched the surface with creating data-driven emails and product recommendations.
We're looking to optimize what we've already created: for example, we'll move from a gender-based trending product feed to one that includes lenses for age, categories, favorited stores, and zip code.
For new stuff, we're super interested in the idea of recommendations driven by outfitting. I also think that we'll make headway into other messaging channels like SMS, push, and browser notifications.
As a marketer, you're frequently approached by salespeople of marketing technology providers. What are the biggest mistakes that vendors make with marketers?
Not doing their research. You'll be way better positioned to have a meaningful conversation with a stranger if you take the time to learn their core value props. Also, not having an unsubscribe button!
Do you have a New Year's resolution?
I'm grateful for the opportunities that I've had, both in my career and in my personal life. I think fear has held me back from making the most out of those opportunities, at times. Fear of failing, fear of looking stupid, fear of being disappointed. So I'd like to tackle fear more aggressively, in 2019 and beyond.
Share a fun fact about your dog, Mr. Tube. He's famous at Iterable!
That's amazing, I'm a very proud parent. Fun fact: Mr. Tube is actually invincible.
A few years ago he ate an entire bar of dark chocolate—which is supposed to be fatal to dogs. I caught him as he was licking the wrapper clean, and rushed him to the emergency vet. They pumped his stomach and gave him an IV, and told me he probably wouldn't make it. He was as good as new within a couple of hours!
Want to be Featured in 2019?
If you also use Iterable and would like to be featured in one of our monthly Customer Spotlights next year, then reach out to us at blog@iterable.com.
You can also contact us by joining the Iterable community, where you can gain exclusive access to our thought leaders and all our special content. Pop in anytime to ask questions, request new Iterable features, and learn the latest trends and tactics in growth marketing.
And lastly, if you're planning your 2019 events calendar, make sure to add Activate 19 to your list! Taking place on April 22-24 in San Francisco, Activate will host over 600 of the industry's most innovative marketers—including Marisa Amorasak!
Don't delay—super early bird pricing ends December 31, so save $400 off your full access pass by registering today!