We have officially entered into the holiday season, which means a few different things—we're all most likely heads down in executing on our holiday campaigns, overindulging on food and drink, and maybe not getting as much exercise as we would like. 
If that sounds familiar and you want some motivation to keep active during the holidays, then you should check out Strava, the #1 app for runners and cyclists.
Strava was designed by athletes, for athletes, and its mobile app and website connect millions of runners and cyclists through the sports they love.
For our last customer spotlight of the year, we couldn't be more excited to introduce you to Mikko Westberg, CRM Lead at Strava.
November Customer Spotlight: Mikko Westberg
Mikko's originally from Stockholm, Sweden, and has been working in email since 2008 when he started his career with eBay in Prague.
He loves working at the intersection of marketing, data and technology, exploring the limits of email and what it can do for both senders and recipients.
Keep reading to learn about how Mikko got his start in marketing, his advice to new Iterable users, and his favorite campaign from 2019!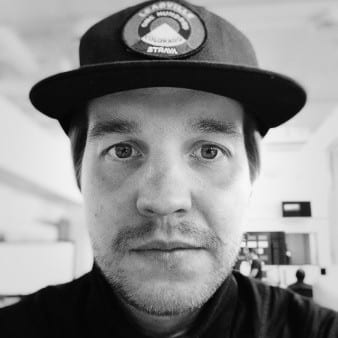 Name: Mikko Westberg
Company: Strava
Title: CRM Lead
Location: San Francisco
Hometown: Stockholm, Sweden
When and how did you get your start in marketing?
In 2008, I was living as an ex-pat in Prague, Czech Republic. Having some HTML and SQL knowledge, but not speaking the local language, my job options were pretty limited.
I was able to get a job at the newly opened eBay office doing marketing operations supporting all of eBay's non-US sites. I knew nothing about email marketing, but the volume was massive so I had to learn fast.
What do you love about your role?
In my role, I have one foot in the marketing world, and the other in data and engineering. I love interfacing both these areas, helping to solve our CRM challenges and delighting our users with new and innovative campaign ideas.
What is one piece of advice that you would give a new Iterable user?
Embrace custom events! This is probably the big differentiator between your legacy email platform and Iterable. Think about the key actions that your users perform and make sure Iterable gets those signals.
Even if you don't know exactly how you'll use the data in an email campaign, if it's part of your product experience—just do it.
At Strava, we send millions of activity upload events daily. These events don't directly trigger campaigns right now, but they give us a really good indication of activity level and the type of athlete you are, that we can use for targeting and segmentation.
Strava has a very active and loyal customer base. How do you think about continuing to build customer loyalty and how does Iterable play a role in this?
We are currently in the process of migrating transactional and system emails over to Iterable. Our largest email campaign by volume is the transactional 'kudos' email which reaches millions of users every month.
This template has not been touched in many years and we are super excited to finally be able to revisit the design, content and contact strategy, and build a more cohesive email system.
For me, loyalty and trust from a CRM perspective start with not sending crappy emails that don't render well across all devices and email platforms.
What's your favorite campaign that you ran in 2019?
We did a large brand marketing campaign in the spring called, "The Last Mile," targeting runners who race half and full marathons.
We built out a full lifecycle campaign starting with people telling us about what race they were doing and when. We would use this information to trigger messages leading up to their race with training content and product tips.
If a user successfully ran their race, we sent them a personalized post-race email with a pace chart highlighting the last mile effort. The email also had a share CTA which linked to a custom downloadable asset.
How are you using Strava for your personal workouts? What's your favorite feature?
I'm more of an experientially driven athlete, so my motivation isn't necessarily performance and fitness. I love mountain biking and trail running, so for me, it's a lot about exploring places and finding new trails to run.
Strava's segments and heatmaps are ways to see where other people are active and help me plan out new routes to try.
If one song could play every time you entered a meeting, what would it be?
"Don't Stop Me Now" by Queen
If someone gave you $5 million tomorrow, what would you do?
Get a financial advisor and start looking for a cabin in the Sierras.
Learn More in Our Community
Have any questions for Mikko Westberg about how Strava is maximizing customer loyalty?
Ask him in the Iterable Community where Iterable customers gain exclusive access to our thought leaders, request new features and learn the latest trends and tactics in growth marketing.