Understanding growth fascinates me. I love the process of analyzing data and uncovering areas of optimization and problem solving. Finding that nugget that no one has noticed, experimenting new techniques with my team, and getting that win (both the significant ones and the incremental) are all very exhilarating. And while humbling: learning from failure always makes me stronger.
Growth, unfortunately, is not coin operated. You can't simply insert venture capital funding into a growth machine to have it instantly generate new customers (although that would be pretty cool). "Solving" for growth requires much more than capital-backed aspirations and a board slide dictating yearly improvement goals. It takes significant planning, a tremendous amount of hard work and leaders who embrace a growth mindset. Marketers need to understand the different levers they're pulling to truly enable their companies to reach their full potential.
Recognizing Growth of All Forms
We have an ambitious goal here at Iterable—to ignite growth at the world's leading brands. In order to do that, we know we must also empower the broader growth community. That's why I'm incredibly excited to introduce our latest community enrichment project: Inside the Growth Mindset, our growth and leadership video series. I'll have the privilege of sitting down with leaders and practitioners who specialize in growth to discuss their crafts and wisdom.
In this inaugural episode, I sit down with Linda Fitzek, Head of Sales & Marketing Operations at Uber for Business and discuss the initiatives she's currently driving as well as her own growth philosophies. Linda shares her story, lessons learned, and advice for how we can all become better growth marketing leaders.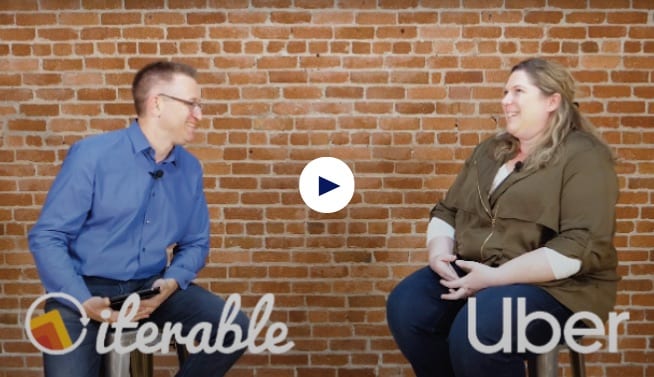 I'm very excited about introducing this new resource. Our community thrives on new ideas and creative problem solving. Please share your thoughts on the series. We also welcome your recommendations for inspiring growth leaders you'd like to see showcased on Inside the Growth Mindset.