Email Marketing
Email continues to be one of the most effective and preferred channels for communicating with consumers and businesses. Email marketing content can range anywhere from informative and educational to persuasive and sales-focused, as differentiated touchpoints contribute to a broader marketing programme.
What is email marketing?
Email marketing is a vital component of a holistic growth marketing strategy that incorporates numerous marketing channels to help you reach your customers wherever they are and follow their behavioural cues to develop personalised messaging that will engage them.
For more than 20 years, nothing has replaced email marketing as the most powerful channel for connecting your brand with its audience. It can be difficult for modern marketers to know how strongly to focus on email marketing at the expense of other digital marketing channels, or how to integrate email into part of a larger marketing mix. The fact is, email marketing remains as vital as ever, and it's crucial for marketers to understand how to effectively build an email list, segment the list, develop campaigns and track and optimise results – all in the context of building a critical component that is a key part in a sophisticated multi-channel digital marketing strategy.
Let's take a deep dive into what a modern marketer should know about email marketing and how to use it effectively to connect with your audience.
Getting started with email marketing
In order to begin email marketing, you need to build a subscriber list. While some companies purchase lists, it's never recommended: these people haven't specifically signed up to hear from you, and are likely to mark your messages as spam and damage your sender reputation and negatively impact deliverability. In order to develop a truly engaged following, you need to ensure that everyone you're emailing is enthusiastic about hearing from your company.
Instead, come up with an offer – whether that's an exclusive promotional code, a free ebook or simply the promise of compelling email content – and provide a simple sign-up form to encourage your visitors to opt in to your email list. If your email list includes subscribers from the European Union, it's also important to ensure that you're in compliance with the GDPR.
How do you drive your target audience to your email sign-up landing page? Consider a range of strategies: you can develop an SEO-optimised content marketing programme that attracts visitors through relevant educational content, or simply focus on targeting an audience through social media or PPC ads and providing a promotional offer as an incentive for signing up.
Now, once you've got someone on your email list, what do you send them? Some common types of emails include:
A welcome email
Make sure to start off on the right foot with every new subscriber with an on-brand welcome message that will drive further engagement. The email might include a link to a promotional offer, an introductory video or tips for making the most out of their subscription. Often, it can even make sense to set up a welcome email sequence: for instance, use your first email to thank them for subscribing; in the next one, ask them to set up their communications and shopping preferences; in the next one, give them a primer on how to use the service most effectively. Some more complex brands may include sequences of 10 or more welcome emails!
Email marketing newsletters
Email newsletters can be used to promote new sales or product launches or just to share valuable content with your subscribers. In the past, most brands signed everyone up for the same list and sent out their newsletters in mass blasts. But today, many brands take a more segmented approach, deploying personalised communications based on criteria like age, location, preferences, past purchase behaviours and much more. For example, a new subscriber in the UK might get a promotion focused on a clothing brand's jumpers in September, while one in Spain might get one focused on shorts.
Transactional emails
Transactional emails are focused around providing users with purely factual information relating to their transactions with your brand: for instance, "you are subscribed", "your order is confirmed", "your order is on its way" or "your new password has been reset". Most transactional emails will be boilerplate, though they may include dynamic content relating to specific orders or other user information. Transactional emails can still include a sense of your brand voice, but make sure you're keeping things concise enough to make the necessary information clear to your users.
Triggered messages
Triggered messages, or "drip campaigns", are email sequences that are deployed in response to a specific user action. For instance, they can be prompted by a user signing up for an email list, as in the welcome message sequence we previously discussed. They can also be triggered in response to a certain action taken on your website or in your app: for example, if a user clicks on a product page, you can set up a triggered message that showcases the item, and then a follow-up message that showcases similar products they may like as well.
Building your email marketing campaigns
Effective email marketing begins with understanding your target audience, so that you can engage with them effectively based on their needs and preferences. That means it's important to segment your users on as granular a level as possible, so that you can be assured that you are sharing content and promotions that are relevant to that particular user.
When it comes to targeting your audience, you can break down your users according to a variety of demographic factors, including age, geography, occupation and income level. You can also break down your audience according to behavioural factors: for instance, how many purchases has a user made, and what are their preferred shopping categories? How often do they browse on desktop versus a mobile device? You can even use real-time analytics data to understand what content a user is exploring at that very moment, and send them a relevant email message: for instance, if you see that they're looking at a product page but didn't buy, you can send a view abandonment "forgot something?" message a few days later linking to the product.
Personalisation is key in today's email marketing landscape. By building highly segmented email marketing journeys to engage with users based on both demographic data and behavioural cues, you'll be able to build a valuable, highly engaged communication channel.
Developing your email templates
When developing your email templates, make sure that you're including dynamic elements that can be personalised to the individual users and their needs. You'll need to build a variety of common templates for transactional emails, such as order confirmations and shipping notices. Your email design should be recognisably branded and optimised for easy reading across any type of device. Use clear language to make it easy for your customer to understand the message at a glance, especially for users on mobile devices. You should also make sure that your subject line accurately describes the content.
Marketing emails follow a similar template, but you can get a little more creative here. Use a fun, clickable subject line that piques your customer's interest. Incorporate photos, animations or other creative assets to provide a compelling experience; and always include a CTA for an offer, product or action to help them advance their journey. You'll also need to make sure that your marketing emails include a clear unsubscribe link. While you can hand-code your email newsletters, most email marketing solutions include simple drag-and-drop newsletter design features.
When it comes to your marketing emails, remember that your email templates aren't set in stone: make sure to track open and click-through rates to understand which ones are inspiring your customers to take action and which ones are getting deleted sight unseen. You can experiment with A/B testing subject lines, copy and creative, as well as other factors such as time of day or day of week, to see which combination of factors results in the highest engagement levels.
Pay attention to deliverability
Sometimes, you'll find that not all of your emails are even making it through to your users' inboxes. You may find that your IP address is getting blocked by users' spam filters or that you're getting very high bounce rates, which are issues relating to "email deliverability".
In order to improve your email deliverability rates, make sure that you're paying attention to email marketing best practices. For one, you should never be bulk emailing people who haven't specifically consented to receive your messages – so buying lists is a no-go.
It can also help to send out your mailings in small batches, beginning with users that you know are engaged with your brand. This will allow your users' ISPs to recognise your IP address as a legitimate source, helping to ensure that your messages reach your users.
You should also regularly clean your list, removing any users whose messages have bounced, and users who have not opened your emails in a certain amount of time. These email hygiene strategies will help you maintain an engaged list with high open rates, which will keep your IP on your users' whitelists.
Follow rules and regulations
Email marketers must make sure to follow any applicable rules and regulations regarding email consent. Even if your regional or national government has no regulations regarding email marketing privacy or security, you also need to consider the regulations that apply to anyone who may choose to opt in to your content.
That means the European Union's GDPR regulations are likely to come into play, regardless of where your business is physically based. The GDPR places specific consent requirements on brands that wish to send email communications to users, so make sure that you are in compliance with their guidelines.
The US CAN-SPAM Act also requires that all companies make it easy for email recipients to opt out, so make sure to put a highly visible unsubscribe link or box in every email. If you offer multiple email options, you can link recipients to a subscription centre, where they can modify the frequency and types of emails that they receive from your brand or choose to unsubscribe altogether.
If your brand is health-related, you'll also want to make sure that you're in compliance with US HIPAA regulations, which require that all patient health information is stored securely. This may mean developing a custom API for sending your messages, or finding an email marketing software tool that is in compliance with HIPAA's data storage requirements.
Iterable is available to any HIPAA-compliant customers. We're focused on being your ally in HIPAA compliance with products that protect health information and enable you to build a cohesive customer experience.
Types of email marketing services
Because you're likely to be working with a large volume of email subscribers, most brands use some form of email marketing software for creating, sending and analysing their email marketing campaigns. Here are a few types of platforms that brands commonly use:
Batch-blast email marketing software
Until a few years ago, this type of software was the status quo. With batch-blast tools, you can typically use your own email templates or design within the tool. You can send lightly customised campaigns to specified user segments, but options for personalisation beyond that are limited.
Marketing automation software
Today, most email marketing software includes options for marketing automation, in which you can plan out sequenced drip campaigns that are customised in response to a user's actions. For instance, if a user clicks on a specific link to a product page, you can follow up with a series of reminder emails or promotional offers around similar products. This allows you to segment your list at much greater depth in response to the user's behaviour, making it easier to boost engagement. More sophisticated marketing automation tools go beyond just email marketing and encompass multi-channel communications to reach users across web, SMS and push notifications, as well as direct mail. When considering such a solution, make sure that it's doing more than simply repeating the same message across multiple platforms – it's important to find a solution that responds to the specific context of the situation, analysing the user's journey across all of your marketing channels to respond with relevant content and offers.
Email deliverability software
Email deliverability tools can be used in addition to email marketing tools to make sure that your intended recipients receive your emails. Email deliverability tools can be used to validate emails, clean lists, improve your IP reputation and continually monitor and assess email deliverability performance. If you're sending millions of emails each month, it's important to make deliverability a core priority of your email marketing programme.
Whatever type of software you use, you'll want to evaluate based on a number of factors, not simply price. Pay attention to the company's overall capabilities – will they be able to continue supporting you as you scale? Do they integrate with the other tools and technologies that your company uses? What is the brand's reputation like, and do they have reputable customers willing to sing their praises? It may take a little while to make a decision, but after conducting some research you should be able to put together a strong email marketing tech stack.
How can you uplevel your email marketing campaigns?
Now that we've discussed the basics of email marketing and the types of tools you can use to do it, what can you do to create more engaging emails and lift your users' open rates? Here are a few factors to consider:
Focus on quality
Make sure that both your design and content are best-in-class. Your emails should be a strong representation of your brand and provide engaging content that will spur your user to a desired action (clicking a link, making a purchase etc.). For inspiration on some of the best email marketing around, take a look through the Really Good Emails site.
Dynamic image personalisation
You're likely already using merge fields to personalise your written content with your user's name, but have you considered trying dynamic image personalisation as well? With this strategy, you can customise an animation or graphic with a special offer for a particular individual, such as a discount on a specific product that you know they're interested in.
Integrations
Your email marketing platform should integrate with other tools you use in your marketing stack. By being able to consolidate all of your customer data in one platform, you can build highly personalised emails that your customers will love and appreciate. You can also increase loyalty and revenue by giving your customers relevant product and content recommendations depending on their past preferences.
Optimise for mobile
You know that most of your customers will be opening emails on their phones more often than not, so make sure that your content is mobile-friendly. Text and buttons should be large and easy to scroll through, with strong CTAs that make it easy for users to achieve their desired actions.
Multi-channel messaging
Finally, move beyond email alone: consider a multi-channel marketing platform that will enable you to create a highly personalised buyer's journey moving across multiple platforms, including email, web and mobile push, in-app push, SMS and direct mail. Building an engaging, highly personalised path for each user will give you the ability to communicate with them based on their preferred timing and channels, making it much easier to convert your audience.
Examples of great email marketing campaigns
Next, let's look at some compelling email marketing campaigns in action to get a sense of what the best brands are doing right.
Zillow's highly segmented, behavioural-based emails
Real estate platform Zillow offers something for everyone. It has content for home sellers, buyers, renters, estate agents and home design enthusiasts alike, in thousands of different geographical regions throughout the United States – so it's crucial for them to ensure that they're sharing the right content with their subscribers at all times. Zillow uses highly segmented lists with custom workflows and content for each type of user, including, for instance, alerts for new homes that match search criteria for home buyers; "Zestimate" updates for home owners; and market conditions reports for sellers and estate agents.
Each user receives personalised content based on both her demographic profile and her behavioural profile – for instance, if a user signed up to a newsletter focused on home design and begins taking actions that show home-purchasing intent (i.e. searching for and saving homes), the user will then begin receiving relevant content for home buyers as well. The company closely follows how each user is interacting with its site so that they can send the most relevant, engaging content possible to help the user along their path. If the user completes one path (i.e. purchases a new home), she is then moved into another marketing lifecycle (i.e. home design) to ensure continued relevance.
Warby Parker's onboarding emails
Warby Parker combines both in-store and online experiences to provide users with a seamless process. If you live near a Warby Parker store, you can sign up for an in-person eye test to check your prescription, then try on frames in person, which will be delivered within a couple of weeks. If you don't live near a store, you can order up to five sets of frames to try on at home.
In either case, the brand uses compelling and educational email marketing and on-brand transactional emails, to keep the buyer engaged through the entire process. The eye test confirmation includes quick pointers on what to expect, such as arriving 10 minutes early and getting dilation. The order confirmation email includes images of your new frames, a tracking number for the order and links to the brand's Instagram feed to keep you inspired while you wait. Once the glasses arrive, the brand follows up with another "tips" email, which includes pointers such as getting reimbursed through an HSA plan and an offer for free frame adjustment. Finally, the brand sends a quick request for feedback on a 1–10 score to see how well they delivered. Throughout the entire purchase process, Warby Parker provides on-brand, informative content that keeps the customer up-to-date on what's coming next.
Blue Apron's promotions and re-engagement offers
The meal delivery e-commerce subscription service lures in new subscribers with an enticing offer: as much as $60 off your first delivery of ready-to-cook meals. From there, you'll get emails with scrumptious photos and mouthwatering descriptions of each week's featured recipes, encouraging you to continue purchasing recipe boxes on an ongoing basis. For subscribers who haven't made a purchase in a while, the company offers frequent email re-engagement offers with additional discounts to help them get back into the dinner swing.
How to win at email marketing
Although today's consumers have countless ways to communicate, email marketing remains one of the most impactful ways to connect with your customers.
Still, email marketers need to adapt and move beyond simple batch-and-blast email campaigns. To be successful in email marketing today and cut through the clutter in your users' inboxes, you need to develop effective email campaigns that are personalised to your users' needs and part of a broader holistic marketing strategy.
Today's growth marketers are incorporating email marketing alongside direct mail marketing, social media marketing, web and mobile push, SMS and in-app notifications to develop sophisticated campaigns that touch users at many points along their buyer's journey. Such campaigns can also track how the user engages with content at every stage to provide personalised offers that will engage the user more deeply.
As you build your contact list, collect as much user information as you can, based on form data, survey responses and real-time behavioural cues, as you track their engagement with your brand over time. You can use this data to add multiple levels of segmentation to your list, ensuring that each user is receiving highly relevant, targeted information to help guide them through their journey.
Using a growth marketing platform, you can add behavioural-based triggers to cue up a specific messaging sequence to engage with a user at certain points in time (such as after a shopping cart abandonment) across both email and other relevant channels. As you do this, use A/B testing to monitor and track campaign performance, implementing small changes to optimise performance at every touchpoint. A successful email marketing programme relies on a willingness to experiment and break out of the box.
Email marketing remains a strong channel for a successful digital marketing strategy. Pay attention to best practices, but don't be afraid to test and iterate on your own, and you'll find a winning cadence for engaging and converting your target audience.
Customer Success Stories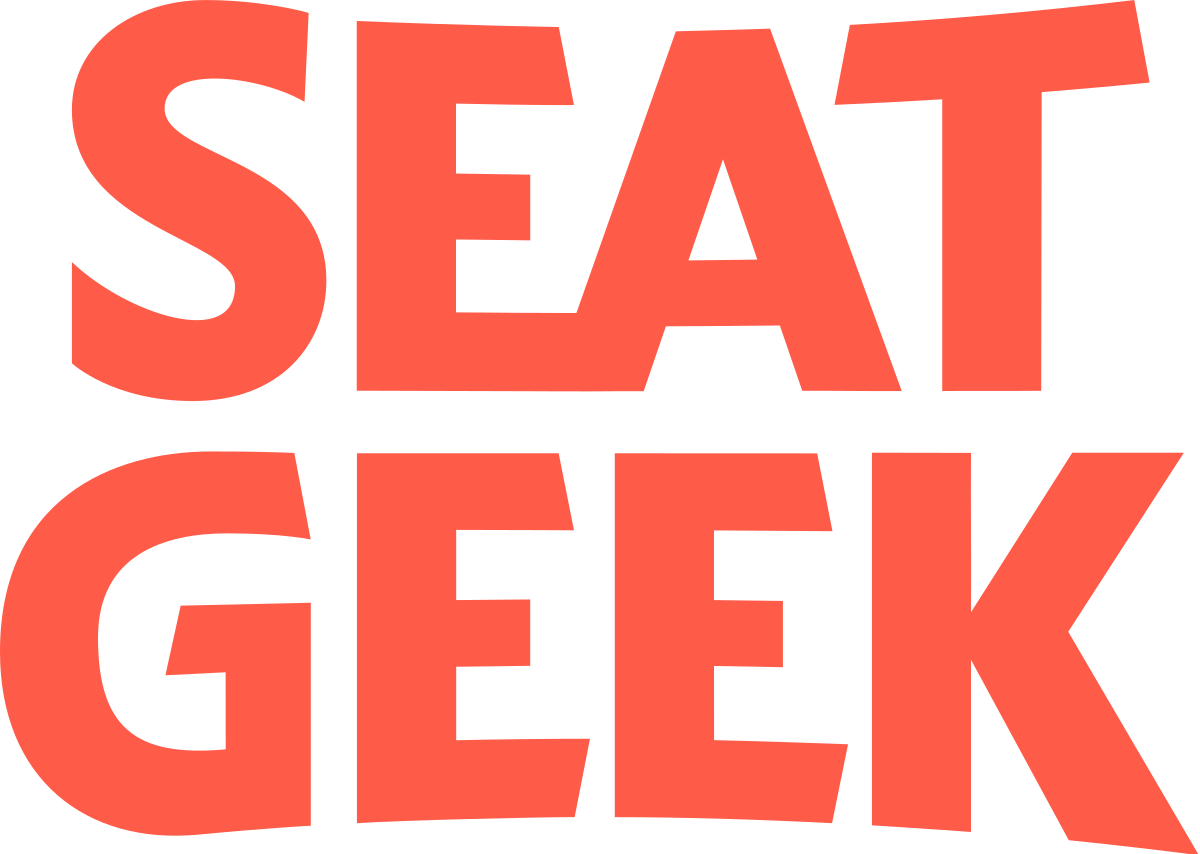 "We didn't want an email application with mobile capabilities bolted on or vice versa. We wanted a platform to support the channels we use now as well as the ones we plan to use in the future. That ruled out pretty much every solution except Iterable."

Iterable makes it so easy to accomplish my work.

Iterable has allowed us to send more customised content, which is increasing our member engagement with emails and the website.

"Personalisation helps customers see the connection between our products and their goals. It promotes a two-way conversation that enhances the customer experience and allows us to gain more insight into our customers."
FAQs
How can I make sure I don't land in the spam folder?
Focus on your list hygiene, making sure that you have deleted any inactive users. By clearing out users who have not opened a message in a set period of time (i.e. 30 or 60 days), you'll improve your open rates and your ISP reputation.
How can I make sure my emails will look great across devices when delivered?
Use a responsive email design tool that will optimise your emails' appearance across all platforms. You can also use a tool like Litmus to visualise your email's appearance on different devices in real time.
How can I lower my unsubscribe rate?
First of all, make sure that all of your email contacts have opted in (no bought lists!). From there, focus on optimising factors such as email copy, subject lines, offers and send time to see which ones result in fewer unsubscribes, and continue tweaking from there.