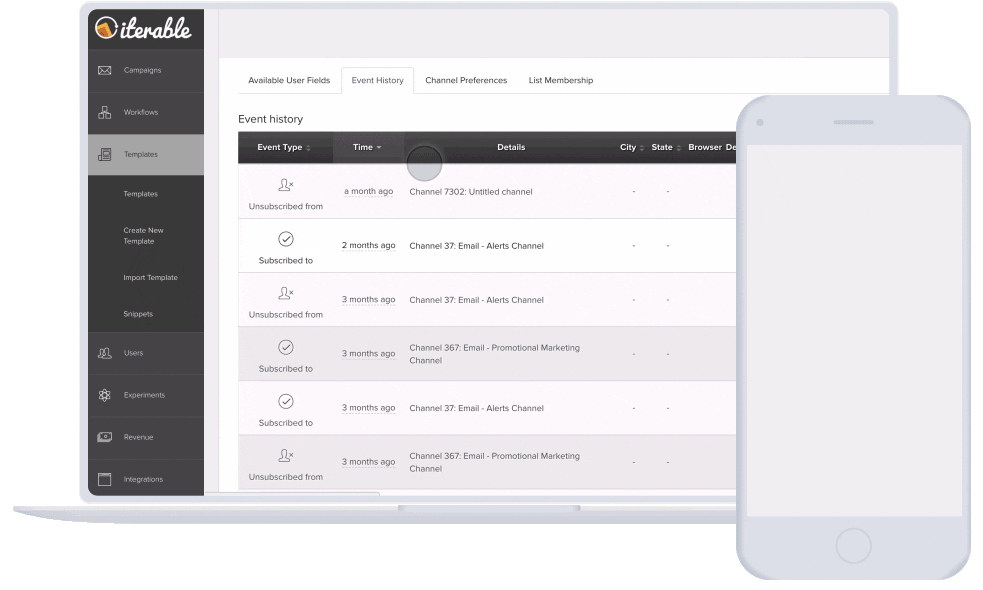 Interested in exploring the Iterable platform and learning how it can be tailored to address your specific needs and use cases? Take a closer look at our features and learn how you can captivate customers across channels such as email, in-app, SMS, mobile push, web push, social media, and direct mail.
Unified Omni-Channel Engagement
Create seamless communication with your users and customers across channels in one single, unified platform.
Dynamic 1:1, Behavior-Based Personalization
Trigger personalized messaging and campaigns leveraging all your subscribers' demographic, behavioral and event data—both internal and from third parties—in real time.
Iterable Intelligence Suite
Maximize your relevance with the ability to send messages at the right time, right channel and the right frequency with Iterable's proprietary algorithms designed to help marketers optimize their performance.
Schedule an hour with us and get all your questions answered, including the technical ones. Simply fill out the quick form here to schedule a demo today!