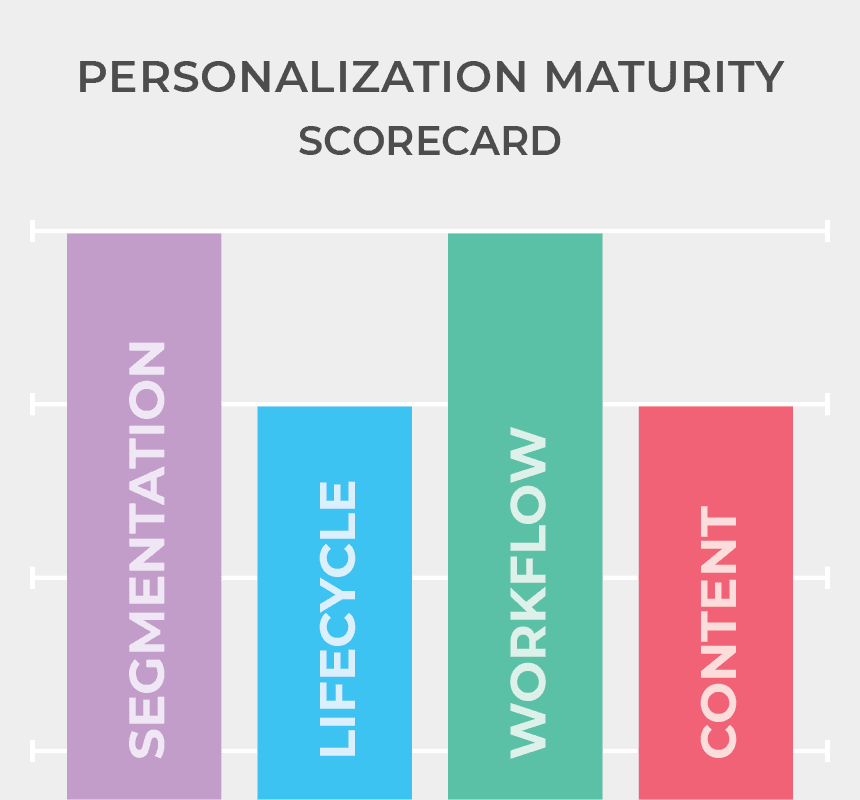 The Maturity Model's framework is build upon these four foundational pillars of personalization: User Segmentation, Lifecycle Mapping, Workflow Building, Dynamic Content.
Each pillar represents a critical step of the personalization process and the more proficiently you're able to master each one, the more marketing possibilities you unlock.
A marketer's ability to transform their data input into personalized output typically falls somewhere within one of these three levels: Reactive Personalization, Proactive Personalization, Individualization.