We're thrilled to announce that—for the second year in a row—Iterable has been recognized by Built In as one of the "Best Places to Work in Colorado." We've also been included in the following subcategories:
As a featured employer, we're proud to join the ranks of some of the biggest names in tech, who all work to ensure that people come first!
At Iterable, we take great pride in our workplace culture. From day one, our founders Andrew Boni and Justin Zhu recognized their commitment to build a thriving workplace that aligns with 4 core values: Humility, Trust, Growth Mindset, and Balance. These values guide us as we grow and ensure that we are always connected to our people-first formula.
"I'm incredibly proud to see Iterable on BuiltIn's 2021 List of Best Places to Work in Colorado," said Lynette Busby, Senior Recruiting Operations Manager at Iterable. "I've had the pleasure of working alongside some of the most genuine, dedicated, and inspiring people I've ever met while at Iterable—in the Denver office and beyond! While 2020 was a rollercoaster of a year, our executives' commitment to leading with empathy, community, trust, and positivity has helped our culture remain vibrant. Everyone here wants you to succeed, and this sentiment forms a strong foundation of support that bolsters our resilience during challenging times. While the last year has certainly been difficult, it's Iterable's strong culture that has helped us through."
BuiltIn.com's 2021 Best Places to Work List "recognizes top employers across the country, featuring companies who go above and beyond for their people, measuring benefits, support, culture programs, and initiatives." The list ranks companies algorithmically based on compensation data and employer benefits. Rank is determined by combining a company's score in each of these categories.
Across our different offices around the world, we celebrate our teams' unique talents, skills and backgrounds.  Our employees are the cornerstone of what makes Iterable a great place to work.
Here's what some of our Denver employees had to say when asked about working at Iterable: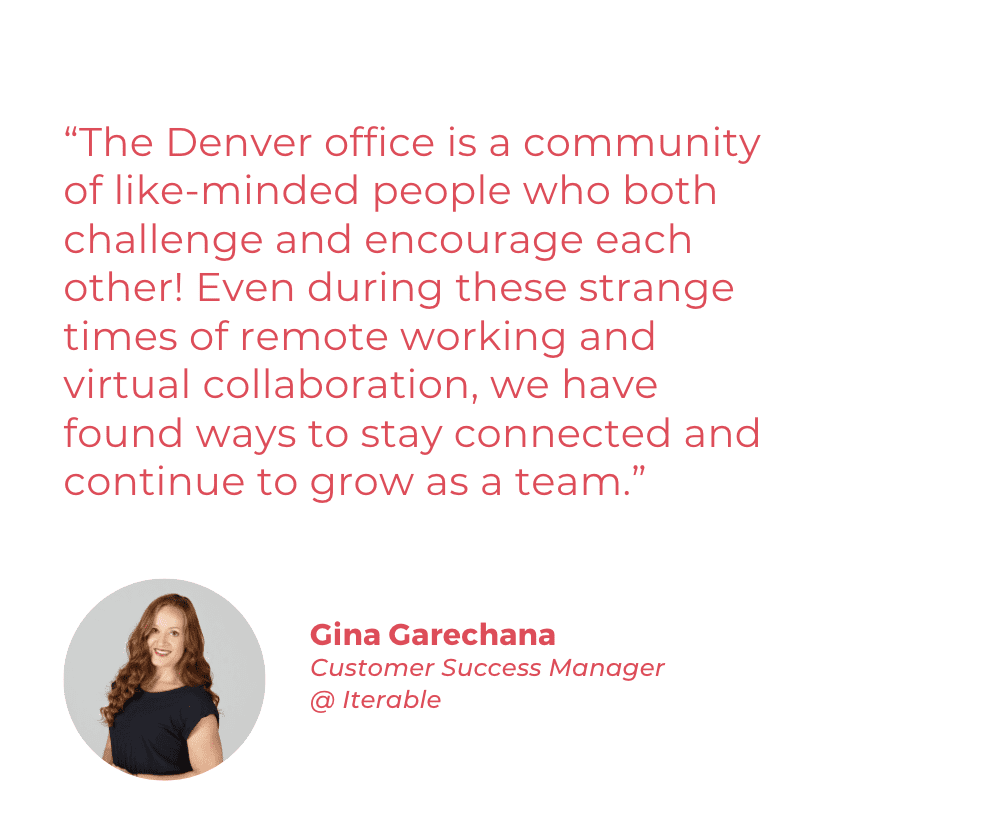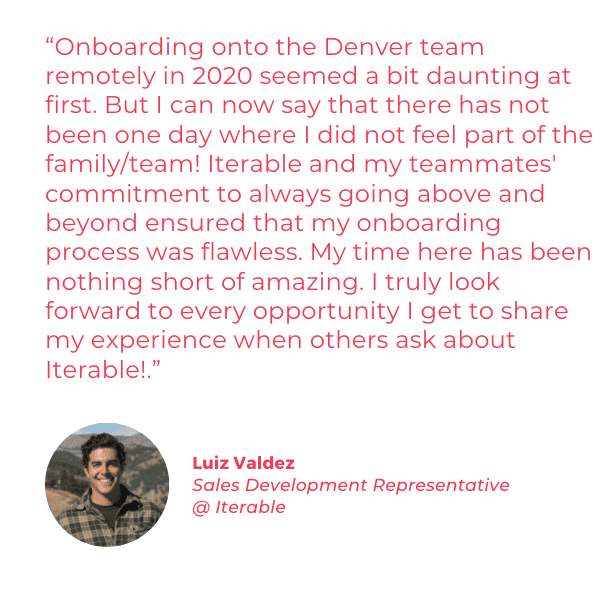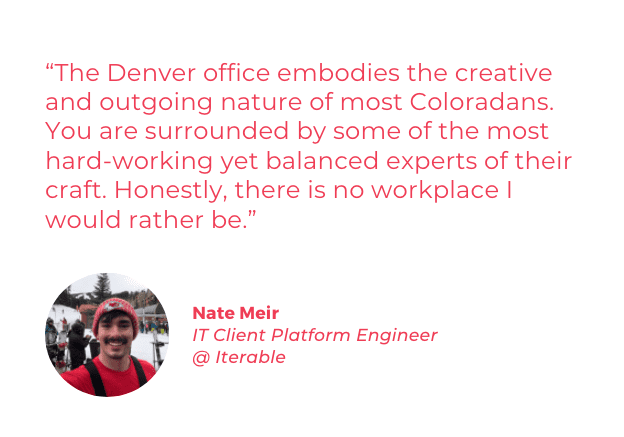 Iterable now has more than 70 employees based in Denver. We're currently hiring for over a dozen roles in Denver or remotely across various departments, so if you're looking for your next career opportunity, we'd love to have you on our talented team. Come join us!