We are excited to announce the launch of our monthly Customer Spotlight series! Hosted in the Iterable Community and excerpted here on our blog, this new series will focus on the creative geniuses who work tirelessly behind the scenes to build great campaigns.
Each Customer Spotlight will ask a marketer questions about getting started in their career and what makes them tick. We'll also throw in some fun questions unrelated to marketing to learn what our customers like to do when they're not using Iterable!
Have questions for our marketing gurus? Send them to us at blog@iterable.com, and we might feature them in an upcoming Customer Spotlight!
Introducing Our First Expert: Anita Taylor
For our debut Customer Spotlight, we are thrilled to introduce you to Anita Taylor, Senior Product Marketing Manager at Stack Overflow.
Stack Overflow is the largest, most trusted online community for developers to share their programming knowledge and build their careers.
To learn more about how Stack Overflow uses dynamic content to engage with their users, check out this blog post.
Anita started her career in marketing nearly 20 years ago as a writer and now leads major marketing initiatives at Stack Overflow.
She worked hand-in-hand with engineers to deliver a flawless Iterable implementation and now works with other stakeholders to deliver campaigns that move metrics.
During her career, she's worked in a variety of disciplines, from communications, to demand generation, and now product marketing.
Keep reading to hear more about her career progression, her advice to new Iterable users, and more.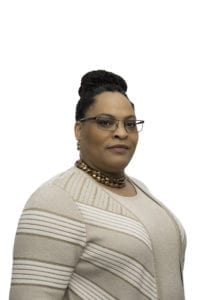 Name: Anita Taylor
Title: Sr. Product Marketing Manager
Company: Stack Overflow
Location: Pasadena, CA
Hometown: Detroit, MI
How did you get your start in marketing?
I started my tech career as a writer, then focused aggressively on broadening my skill set. Through holding many different roles at many different companies, I have been able to take my career from the creative side of the house to the more technical and business-driven side.
What frustrates you about marketing?
That we are considered to be a support role versus a discipline in our own right. Marketing has become increasingly technically complex and the people who do it have specific expertise, but we always have to prove ourselves and make a case and fight for a seat at the decision-making table.
How can your industry better support diversity & inclusion?
The tech industry is frustratingly not diverse when it comes to gender, race and age. My personal experience has been that people in marginalized groups are often hired in nontechnical roles that are not necessarily valued highly—and then they have a hard time transitioning to the more technical, lucrative roles.
Companies should not only look outside or at the next generation of employees to find diversity; they should also look inside and develop some of the smart people they already have.
What is one piece of advice that you would give a new Iterable user?
Don't be afraid to explore. Iterable is very powerful, with lots of functionality. If you don't familiarize yourself with all that it can do, you might miss out on features that could be very useful to your marketing efforts.
What do you like most about using Iterable?
It is very powerful but deceptively simple. Everything I've wanted to do, I've been able to figure out how to do it—in large part because the Iterable technical team has been willing to work with my technical team on specific issues.
Join the Conversation
If you also use Iterable, then you can gain exclusive access to our thought leaders and all our special content by joining the Iterable Community.
There you can learn more about Anita, including what she's reading now and how she stays focused when working remotely. Read the full interview transcript, post your questions and get the conversation started!