It's April, and around here at Iterable, that means it's go time for Activate! For the next installment of our Customer Spotlight series, we're excited to introduce you to another amazing customer and Activate speaker, Dina Hanna, Lifecycle Operations Manager at Trulia.  
Dina's session at Activate, "Lifecycle Growth Through Personalization: A Cross-Channel Strategy," will cover how brands can expand their reach and increase their retention. You won't want to miss it!
April Customer Spotlight: Dina Hanna
As an all-in-one real estate site that gives you the local scoop about homes to buy or rent, Trulia helps you discover a place where you'll love to live.
With an MBA focused on strategy and experience in various product and marketing roles,  Dina has found great joy and success improving the personalization of information to enhance Trulia's customer lifecycle.
Keep reading to learn what a typical day looks like for Dina, her advice to a new Iterable user, the campaign that she's most proud of, and more!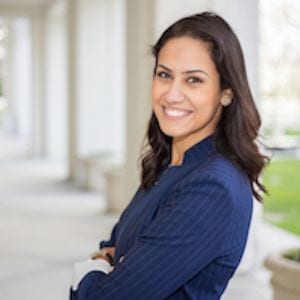 Name: Dina Hanna
Company:  Trulia
Title: Lifecycle Operations Manager
Location: San Francisco, CA
Hometown: San Ramon, CA
What does a typical day look like for you?
I open up all analytics applications, including Iterable, and review metrics from our latest campaigns and batch sends. Throughout the day I attend strategy meetings around future campaigns and programs, the logistics of personalizing a message (data points and format, edge cases to be aware of), write out A/B test plans and send key stakeholders notes about the results of past tests.
What do you love about your role?
It's very cross-collaborative! I love working with all the various parts of the business to truly impact a user's ability to find a home and neighborhood they'll love through searching and saving on Trulia, connecting with our Premier Agents, and reading through all the great real estate blogs, guides, and economic analyses our teams offer.
What is one piece of advice that you would give a new Iterable user?
I'd say to ensure you gather all the data you possibly can and work with your implementation consultant at Iterable to help with how to format it within the platform.
They have a lot of experience with the product and know how things have worked for other customers, and that expertise is invaluable. Iterable is a really powerful tool and if treated as such from the very beginning, it will help your customer engagement channels grow exponentially and efficiently.
What campaign are you most proud of, and why?
We're piloting some re-engagement campaigns to help our buyers connect with agents and really progress in their search for the right home and neighborhood.
This is really exciting because we're personalizing the content based on actions that indicate a desire to move forward while maybe unsure of those next steps.
Real Estate is a difficult industry to navigate so I'm proud of the work we're doing to help people on a 1:1 level.
Are there any digital trends that are top of mind for you going into 2019?
Yes! The most active and loyal consumers are on the app, so I've been reading up on and listening to podcasts about in-app messaging and the trends the industry is already seeing with this relatively new platform.
Bonus points that it's a part of Iterable and that we've started to integrate it into our mobile and lifecycle strategy.
What advice would you give to the next generation of women marketers?
For any industry, the first piece of advice is to be your authentic self. Especially in technology, women have had to struggle to get where we are and there is still a way to go, but being true to yourself and showing that openly and honestly is the only way to be happy and really make an impact in your work.
As marketers specifically, I'd say that we have a unique perspective to bring into pretty much any industry, and doing so improves the product, positioning, messaging, and overall impact that a business can make on society. Don't forget that!
What do you enjoy doing outside of your job?
I love playing sports (especially outside), reading, writing, and hanging out with my husband and our two toddlers. I also like helping friends look for homes (using the Trulia app, of course).
They're always thrilled to know that I could find neighborhood information like assigned schools and how far the nearest grocery store is in the same place that I found the home itself.   
If someone gave you $5 million tomorrow, what would you do?
Buy half of a house in San Francisco. Just kidding! I'd pay off my mortgage, set some aside for the kids' college funds, and then go travel!
Registration for Activate 19 is now closed but if you want to attend Dina's session on how cross-channel marketing enhances personalization in your lifecycle campaigns, request a seat today!