As the saying goes, April showers bring May flowers, so for our May Customer Spotlight, we're thrilled to introduce you to Sophie Kromhof, Community Manager at bloomon.
May Customer Spotlight: Sophie Kromhof
bloomon is a modern, flexible flower delivery service surprising people in Europe with fresh, seasonal bouquets from the Netherlands. Their flowers are delivered directly from local growers to your front door.
Sophie is a Community Manager based in Amsterdam. She's been with bloomon for two and a half years, which she describes as the nicest flower company in Europe.
Focusing on email marketing allows her to pursue two of her passions: creativity and analytics. In her free time, she reads, explores all the museums that Amsterdam has to offer, and is learning to play the drums.
Keep reading to learn about bloomon's transition to Iterable, the marketing campaign Sophie's most proud of, and more!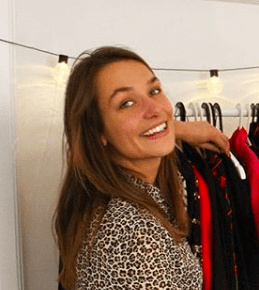 Name: Sophie Kromhof
Company: bloomon
Title: Community Manager
Location: Amsterdam
Hometown: Amsterdam
What does a typical day look like for you?
I start my day by biking along the canals in Amsterdam to the bloomon office. After a coffee, I get settled and go over the to-do's of the day, including check our campaigns and workflows in Iterable and prepare for my meetings. I really like how close our team is at bloomon, and of course, I'm surrounded by flowers!
What do you love about your role?
It's the perfect combination of creativity and analytics. I love coming up with creative campaigns based on the data that we already have. Another aspect I love about my role is that I am super close to the customer of the company.  
Congratulations on being named a Growth Marketing Awards finalist for Most Impactful Transition to Iterable! What are some successes you've had as a marketing team since transitioning to Iterable?
Where should I start?
As a start-up with some shaky solutions, we saw a lot of improvements when we switched to Iterable. We automated all of our online communications and consolidated our SMS messaging into Iterable from another tool.
With everything in one place, we can now easily set up multi-channel campaigns. We were also able to perform quick analyses and experimentation to determine the best campaigns and workflows.
I could list a lot of other successes, but if I needed to summarize our transition, I'd say that Iterable enabled bloomon to do things smarter and more efficiently while improving the overall success of our marketing campaigns.
How do you want to leverage Iterable in the future?
We are currently working on integrating Facebook Custom Audiences to create a seamless journey to acquire new customers in order to send the right message at the right time and to the right customer. Another thing we are exploring is taking our segmentation targeting to the next level with Iterable by working with workflows.
What do you like most about using Iterable?
Definitely the automation possibilities!
What campaign are you most proud of, and why?
I am most proud of our Mother's Day 2019 campaign. We created a 360° campaign using various channels to build a seamless experience for our customers to deliver flowers to their mothers. What I also liked is that our Customer Success Manager (Amalia, she is great!) partnered with us on the campaign, and even gave us some suggestions that we implemented. That's what I call better together!
What's the best advice you've ever been given?
"Orderliness is for the stupid, who controls the chaos is the genius." It is a Dutch saying that my history teacher told me when I was 16 and was very chaotic myself: school papers were everywhere, my bag was a big mess and I was always losing something.  One day when I was very upset with myself, he told me to embrace and control it. To this day, his advice still helps me to take control of my own chaos.
What is one goal you'd like to achieve in your lifetime?
Go on a world trip for six months: discover new places and new cultures, meet new people and enjoy the magical places of the world.
Do you have any questions for Sophie about bloomon's transition to Iterable? How they leverage Iterable in their campaigns? Ask her in the Iterable Community where Iterable customers can gain exclusive access to our thought leaders, request new features and learn the latest trends and tactics in growth marketing.
Want to be featured in one of our monthly Customer Spotlights? Reach out to us at blog@iterable.com.