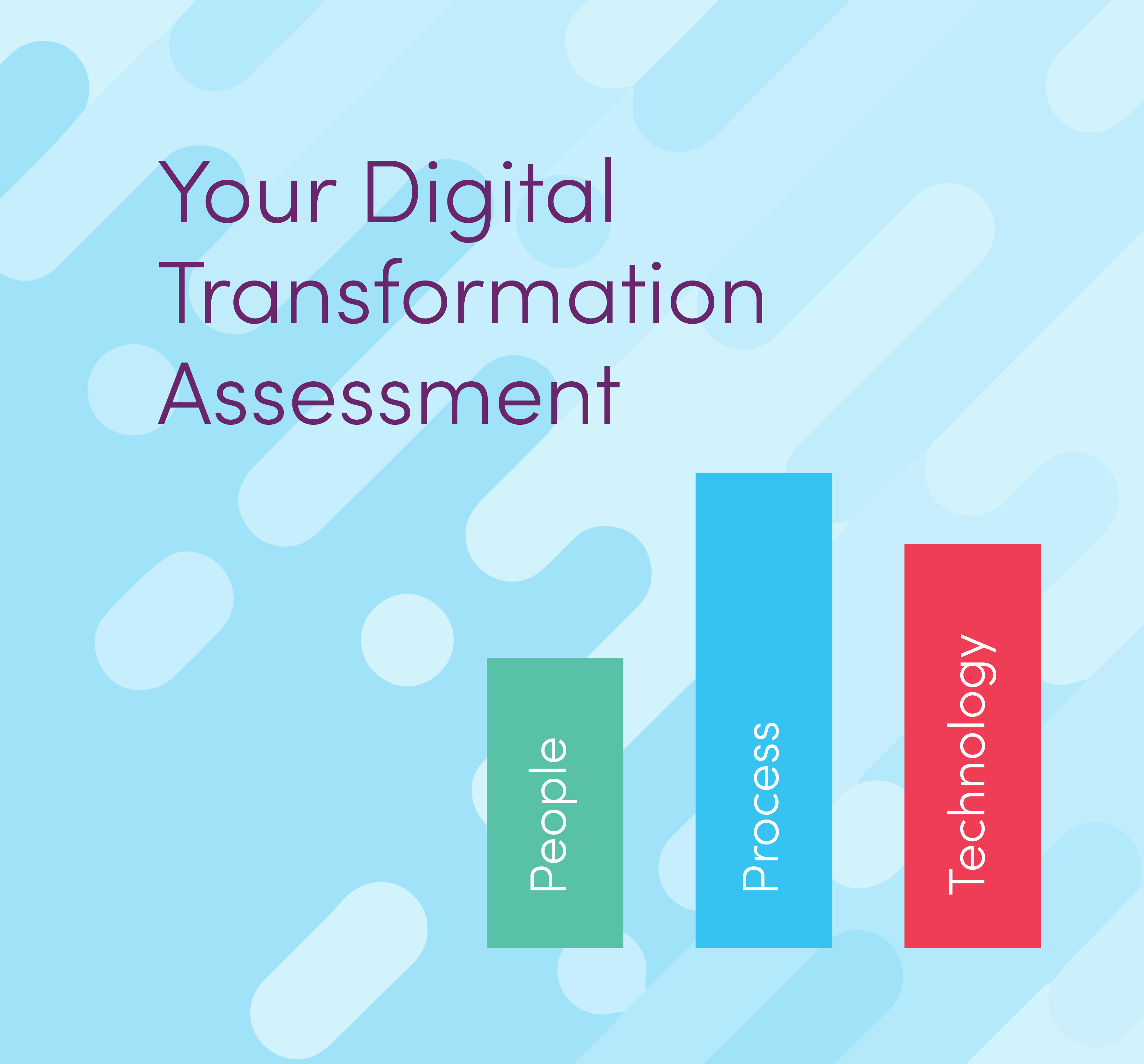 Digital transformation happens most effectively at the intersection of people, process and technology to break traditional silos, teams and processes, empowering businesses with the right data and technology to seamlessly deliver meaningful customer experiences across every device and digital touchpoint.
People, process and technology represent the three critical components of digital transformation and the more proficiently you're able to optimize each one, the more your team will be prepared for digital success.
A marketing organization's digital transformation journey typically ranges somewhere within one of these three stages: Opportunistic, Optimized, Digitized.