We're halfway through July, officially the heart of the summer. If you're closing out the summer with a staycation, you should know about Boxed, which brings us our July Customer Spotlight. 
Boxed is an online retailer that lets you stock up on all of your everyday essentials from home, so you can spend more time binge-watching your favorite TV shows and catching up on that summer book list, and less time shopping for those items in the store. 
We're excited to introduce you to Allie Donovan, Senior Director of CRM & Retention at Boxed.
July Customer Spotlight: Allie Donovan
Allie specializes in generating effective marketing programs for retail and e-commerce. With 10 years of experience in the U.S. and U.K., she has managed teams for leading retailers, such as Boxed, Sam's Club, Total Wine & More, TK Maxx, and Tesco. 
Having graduated from University College London and the London School of Marketing, Allie's data-focused approach to marketing strategy has resulted in channel optimization to increase effectiveness and profitability.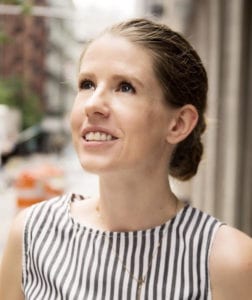 Name: Allie Donovan
Company: Boxed
Title: Senior Director of CRM & Retention
Location: New York
Hometown: London, England
When and how did you get your start in marketing?
I fell into marketing by accident! My Bachelor's was in Biology and after spending six months working in a lab trying to find a cure for asthma, I realized it was not for me. So I found a role in marketing for a scientific organization and found my passion was for the marketing rather than the science. 
After falling into marketing, I then found my love for retail and email at the same time when a role on the email team at a major grocery chain opened up in the town I was living. 
The size of the organization enabled me to market everything from grocery to fashion to home goods and it was here that I discovered I loved creating customer journeys no matter the product we were selling.
What does a typical day look like for you?
I love getting into the office early when it's quiet before the lights are turned on and spending some quality time poring over the figures from the day before with my headphones in and some music blaring!
My favorite time each day is the touchbases I have with individual team members. They are where the best new and innovative ideas come from and I'm always excited about what they bring to the table.
What do you love about your role?
I love the team I work with at Boxed! We've spent this year building a super-smart retention team who complement each other with data, coding, organization and so many other skills. 
We are always testing, learning and trying something new to see what makes a positive change in the lives of our customers.
As a retention team, we also get to work with so many other partners within the organization to develop our campaigns and strategies and I count myself so lucky that I get to work with some of the most talented engineers, designers and data scientists in the world.
Congratulations on being named a Growth Marketing Award winner for Most Impactful Transition to Iterable!  What are some successes you've had as a marketing team since transitioning to Iterable?
We knew that changing platforms was going to be a huge effort that if we did it right would completely change the way we worked.
We spent nine months on the RFP and implementation and the team did an incredible job to anticipate everything we would need for the next few years so this award is a huge kudos to everyone involved in this huge project.
Our biggest win has been to make data the center of the platform to help us make decisions and then use Iterable to push the messaging in the right channel for the customer. 
We've been able to experiment with new channels like direct mail with Inkit which we can get in-home within three days of launching a campaign, as well as optimize those like email which have been working for us for a long time.
What advice would give a new Iterable user?
Get really comfortable with the platform and all its functionality, there is nothing we've wanted to do that we haven't been able to find a way to do. 
The support team and our CSM have been amazing in suggesting new ways to do something or ways to get around a data issue we've had.
Besides Iterable, what are the other tools in your marketing toolkit? How are you leveraging them?
Another tool that we have leaned into heavily this year is Movable Ink. Although we've had them for a few years, we previously only scraped the surface of their capabilities using countdown timers and real-time images. 
This year we've spent time working with them to develop recommendations models which have helped us personalize the messaging to our customers and the results have spoken for themselves with large increases in click rates and conversions. 
We're always on the lookout for new tools, partners or ideas who could help us make our marketing work harder and provide a better experience for our customers.
What's your ideal vacation?
I love exploring new places and trying new challenges. I am currently trying to visit all 50  states and find something interesting and unique in each one (think bad roadside attractions)! 
I'm currently at 31 states so still have quite a way to go, so if you have a favorite spot in any of the New England states or those in the Midwest let me know!
Learn More in Our Community
Have any questions for Allie Donovan about how Boxed is leveraging Iterable to enhance the cross-channel experience? Ask her in the Iterable Community where Iterable customers gain exclusive access to our thought leaders, request new features and learn the latest trends and tactics in growth marketing.
Want to be featured in one of our monthly Customer Spotlights? Reach out to us at blog@iterable.com.