This month we kicked off our first annual Char-iterable Volunteer Week! The Char-iterable program encourages Iterable employees to dedicate their time to a variety of local non-profit organizations.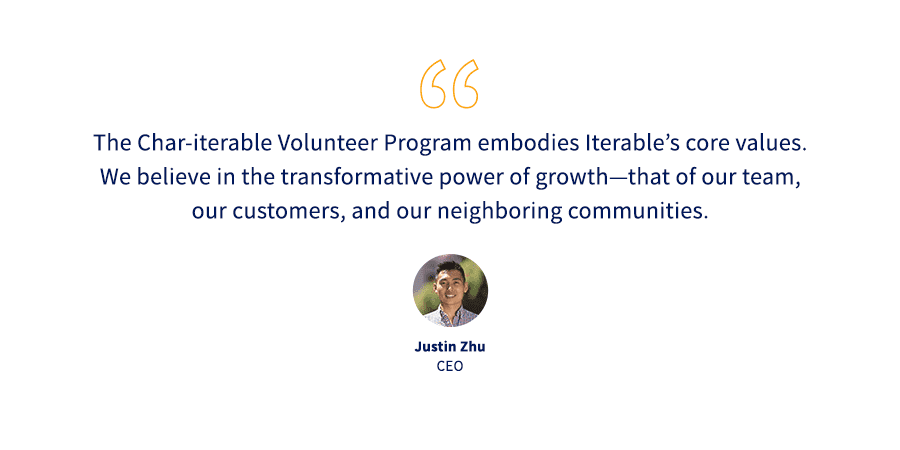 Throughout the week, the Iterable team volunteered for five different organizations throughout the Bay Area: GLIDE, San Francisco Recreation and Parks, the Alameda County Community Food Bank, Safe Passage, and La Casa de las Madres.
Giving back has become a core part of Iterable's culture and during Volunteer Week, we were proud to see this dedication come to life.
At GLIDE, the Iterable team helped chop vegetables, make sandwiches, and pack bags as part of preparing several hundred meals to those in need.
GLIDE's Daily Free Meals Program is the only program in San Francisco that serves three nutritious meals per day, 364 days a year, to the city's low-income, unhoused and hungry populations.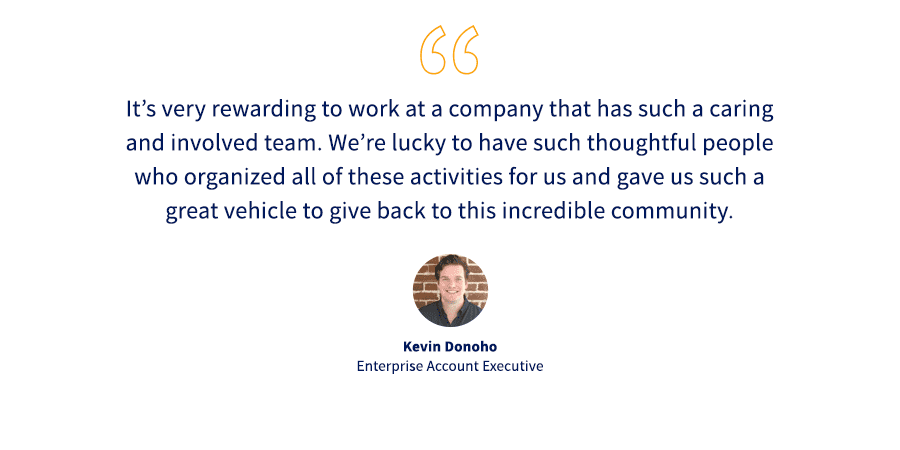 Through San Francisco Recreation and Parks, the team contributed thirty hours of work, cleaning and landscaping the southwest corner of City Hall—one green space among the 4,000 acres that the department maintains.
According to the organization, the team's volunteer efforts "add immensely to the quality of life of all San Franciscans" and will improve the structure of the City Hall's lawn for many years to come.
At the Alameda County Community Food Bank, volunteers sorted through food items—including 5,000 pounds of apples—for healthy meal distribution.
For 30 years, the food bank has partnered with "more than 200 food pantries, hot-meal programs, senior centers and other non-profits" to provide millions of meals to Alameda County residents.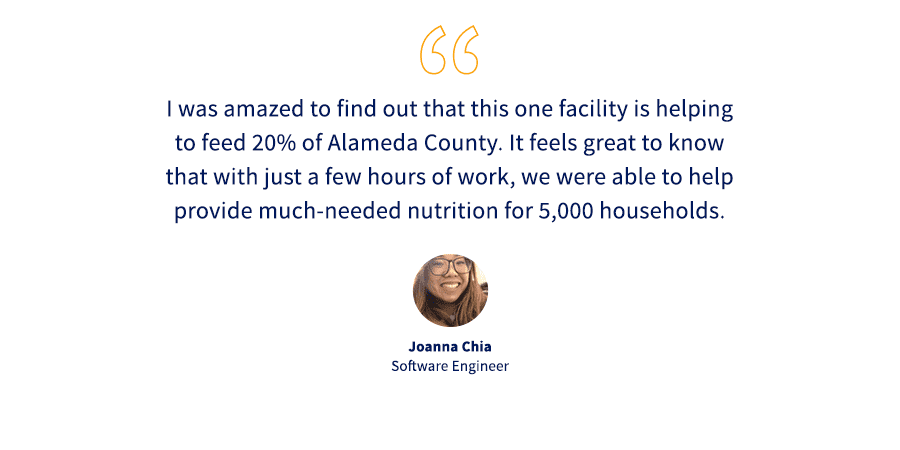 According to the Tenderloin Community Benefit District, the Tenderloin in San Francisco is home to "an estimated 3,500 children who navigate their way to and from school," and to after-school programs.
The Iterable team partnered with Safe Passage's "Corner Captains" to provide a safe way for children to travel, to and from school. Corner Captains maintain a daily positive presence in the community and build connectedness at a street level.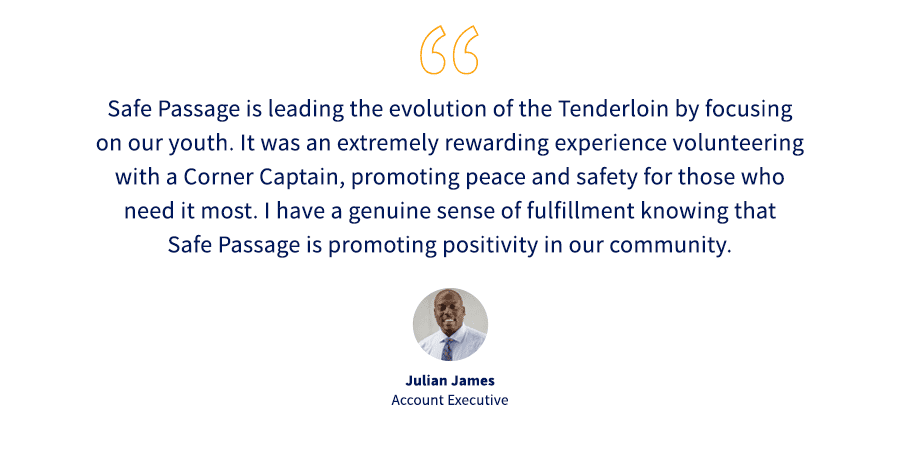 The Iterable team capped off the week creating journals for domestic violence victims, through La Casa de las Madres.
In addition to providing a 24-hour crisis support hotline and emergency shelter, La Casa supports the healing process by encouraging daily journaling for ongoing care and therapy.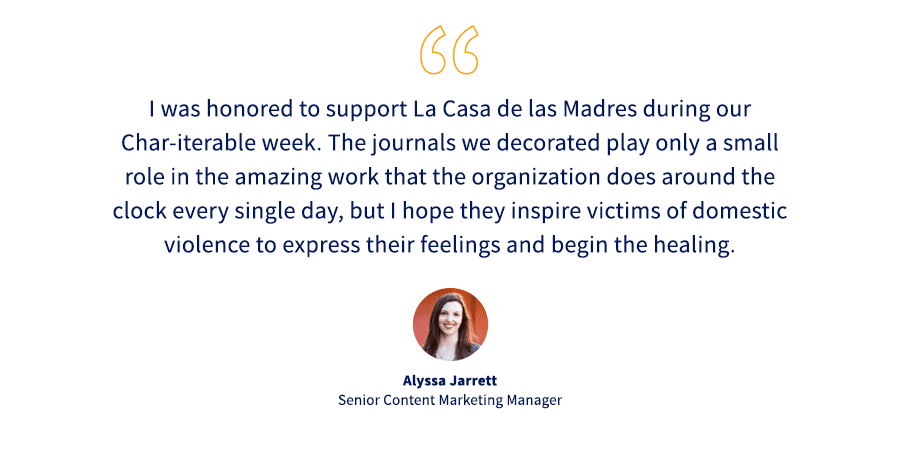 The launch of the Char-iterable program marked an important milestone for our company, and we're pleased with the overwhelming success of our first Volunteer Week.
Our growth mindset expands far beyond marketing alone: we're proud to foster a company culture that supports employee growth by prioritizing the importance of community development. We have much to contribute and are very excited for what future opportunities have in store.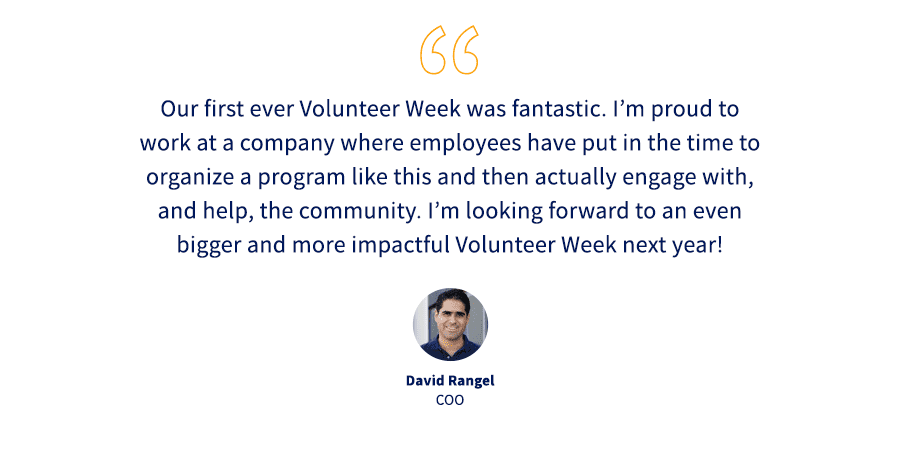 If you're interested in joining a team that's dedicated to making a difference in the community, then we want to hear from you! We're looking for passionate people who embody our core values of humility, trust, balance and having a growth mindset.
If these values resonate with you, then visit our careers page. We have over 25 open positions across departments, so come join us if you're feeling Char-iterable!