Welcome to June, the official start of summer! It's been a particularly wet winter for a lot of us, so it's time to dig out your swimwear, beach towels, and sunscreen and take advantage of the summer sun.
Luckily, our June Customer Spotlight comes from a company that can help with upgrading your summer must-haves, FabFitFun!
We're thrilled to introduce you to Amber Radecki, Email Marketing Specialist at FabFitFun.
June Customer Spotlight: Amber Radecki
Originally from Orange County, Amber earned her Bachelor's Degree in Business from California State University, Fullerton, with a joint concentration in Marketing and Information Systems.
She moved to Los Angeles and started working at FabFitFun in September 2017 and is currently on the CRM team as an Email Marketing Specialist.
Keep reading to learn about how Amber got her start in marketing, how the FabFitFun team uses Iterable to engage with their members, and more!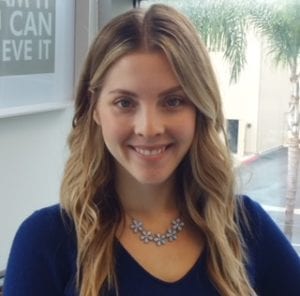 Name: Amber Radecki
Company: FabFitFun
Title: Email Marketing Specialist
Location: Los Angeles
Hometown: Fountain Valley, CA
When and how did you get your start in marketing?
I majored in Business with a concentration in Marketing and Information Systems at CSUF, so going into a marketing position out of college was a natural fit for me. I was hired at FabFitFun after finishing up a couple of CRM internships with different companies, and I've been loving it since day one! Those internships definitely set me up for success.
What does a typical day look like for you?
Typically, a normal day starts off with approvals and creative edits for upcoming emails. Once finished, I work on email setup and QA in Iterable. The rest of my day is spent on planning out our CRM calendar and optimizing our workflow campaigns.
What do you love about your role?
My favorite part about my role is learning how to send more personalized email campaigns. We've recently started using data feeds for some of our sends, so that's been a very exciting process. Also, in my role I get to work with other departments frequently, like Product and Data Science—I love collaborating!
Congrats to you and the FabFitFun team on winning Iterable's Growth Marketing Award for Most Captive Audience! Can you share some of your team's strategy on keeping customers engaged with your brand?
Our members get very excited for their box each season, so we send a lot of emails for different events tied to their seasonal box (Add-Ons and Customization). We've started sending more personalized email campaigns featuring product recommendations and hope to optimize these each season to give our members a better email experience.
How are you and the FabFitFun team leveraging Iterable to keep your customers engaged with your brand?
Our team works hand-in-hand with our Product and Data Science teams to send emails with data feeds and handlebars logic. In the beginning, this process was very manual for us, so these Iterable features have helped us so much!
How do you want to leverage Iterable in the future?
We're hoping to get even more customer data in Iterable so we can send more targeted email campaigns with future Iterable features like the Collection Builder feature of Catalog.
What's a fun fact about yourself?
I studied abroad in France when I was 19. It was definitely an experience, and I'm so glad I did it!
What is your most prized possession?
I love my family and I have two little nieces, so definitely their baby photos. They were so cute!
Have any questions for Amber about how FabFitFun is leveraging Iterable to improve customer engagement? Ask her in the Iterable Community where Iterable customers gain exclusive access to our thought leaders, request new features and learn the latest trends and tactics in growth marketing.
Want to be featured in one of our monthly Customer Spotlights? Reach out to us at blog@iterable.com.