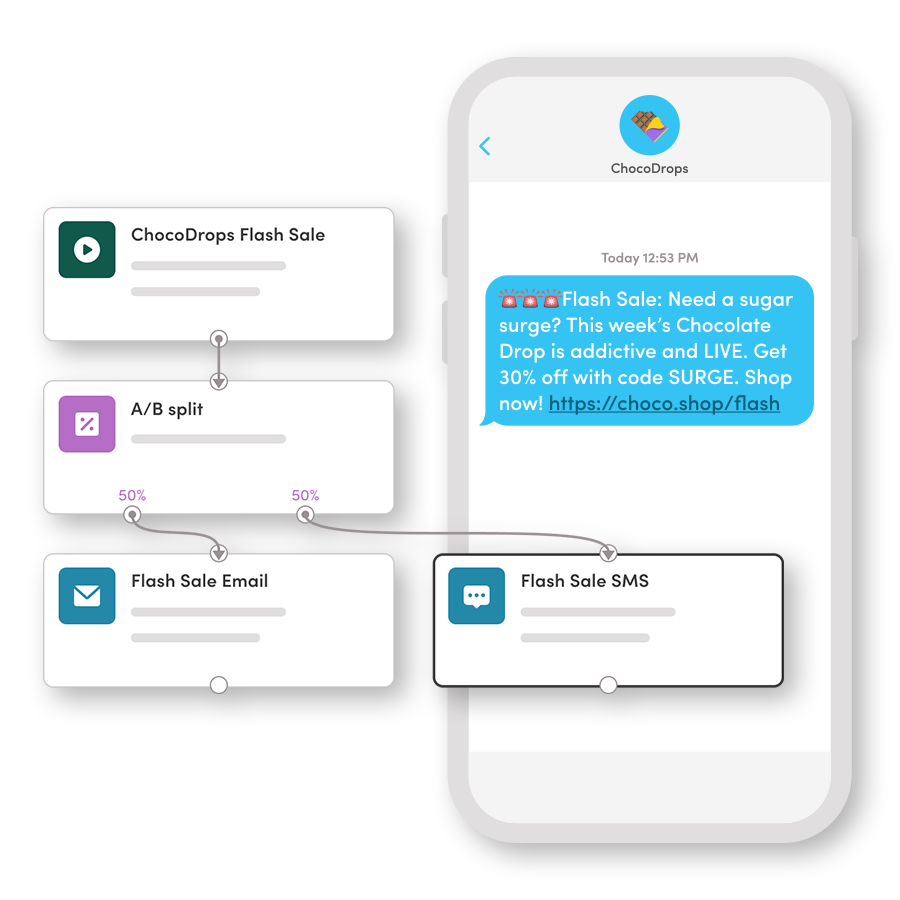 Unify and activate customer data to deliver best-in-class SMS
Your text messaging solution doesn't have to cause data gaps or fragmented customer experiences. By bringing together market leading SMS/MMS functionality with real-time customer data and channel orchestration, Iterable SMS closes the ever-problematic 'activation gap.' Create joyful SMS experiences that continue seamlessly across channels—without ever losing connection.
Perfect for: Integrating SMS seamlessly into your cross-channel campaigns and lifecycle programs, triggering text messages based on customer actions across channels, and adding in-flight A/B testing to standalone or multichannel SMS campaigns—all within a simple no-code interface.