Somehow, 2021 simultaneously dragged on and whizzed by. But, before we officially bid farewell to this year, we wanted to reflect on some of our team accomplishments here at Iterable. There's a lot we're proud of and, for posterity, we want to make sure we document it as we head into 2022.
Let's take a look back at some of our proudest achievements.
Surpassed $100M ARR
There's no way this wasn't making the list. With Annual Recurring Revenue (ARR) demonstrating tangible growth, reaching $100M ARR is a huge milestone for Iterable, our customers, partners, and stakeholders. We couldn't have achieved this without dedication to our culture, technology, and global impact. Our Iterators are at the heart of the business and being able to show the impact of their hard work, in such a big way, is something to be proud of.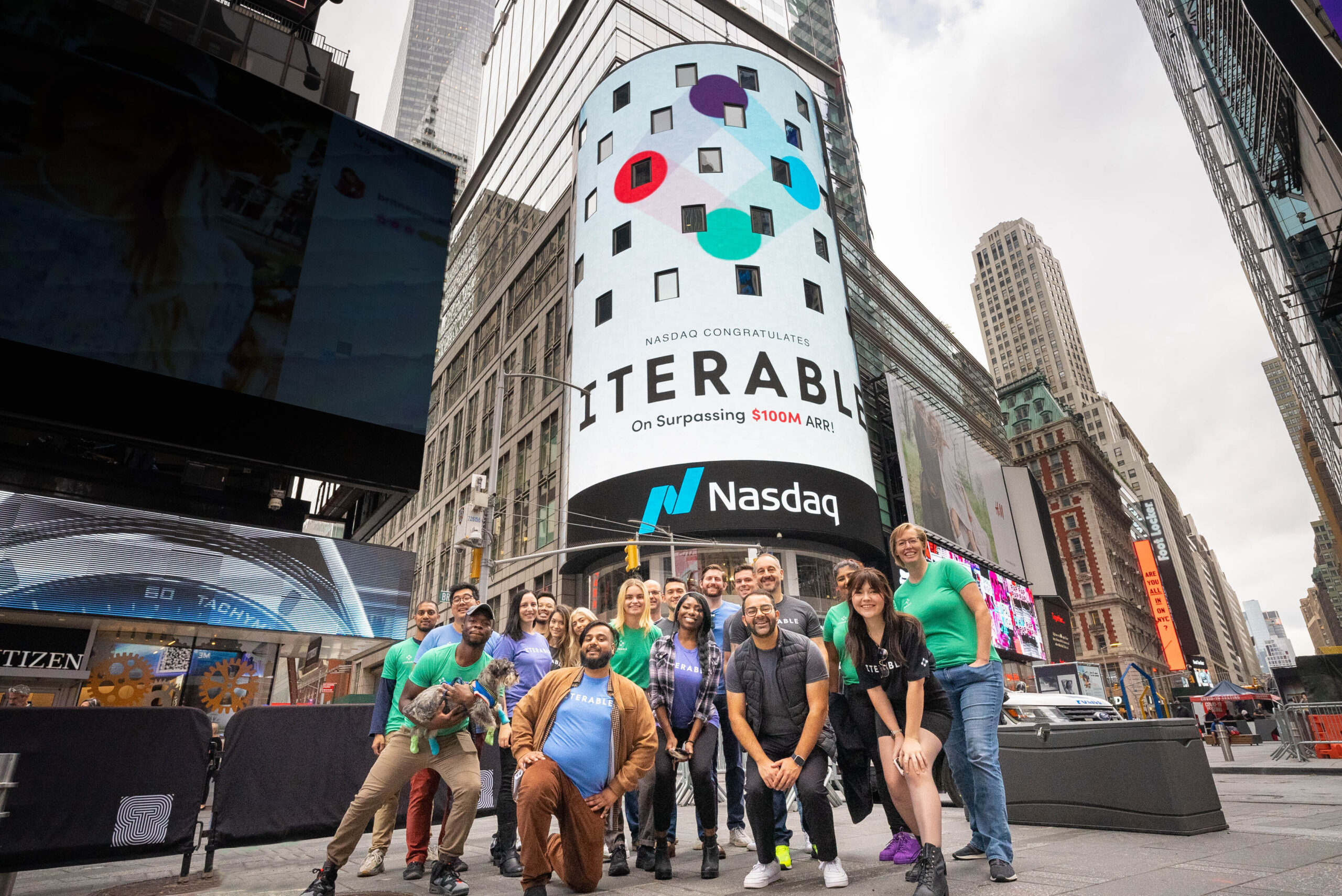 "This is a tremendous milestone for Iterable, and an incredible moment for our team, customers, partners, and investors. It's a true testament to the hard work and dedication of our team, and a key indicator of being at the forefront of a rapidly evolving market."

– Andrew Boni, CEO and Co-Founder of Iterable
Activate Live 2021
With the world on lockdown during COVID, we still wanted to bring our community of world-class marketers together. Activate Live brought everyone together—virtually…and on an island! Thousands of conference-goers built their own avatars and explored the virtual space as if it were an in-person conference. Attendees could network, shoot hoops, or even cruise around in a speed boat. All between sessions, of course. But, the pièce de résistance was our content, with speakers from brands like DoorDash, Stitcher, and our keynote speaker, Bozoma Saint John, CMO of Netflix.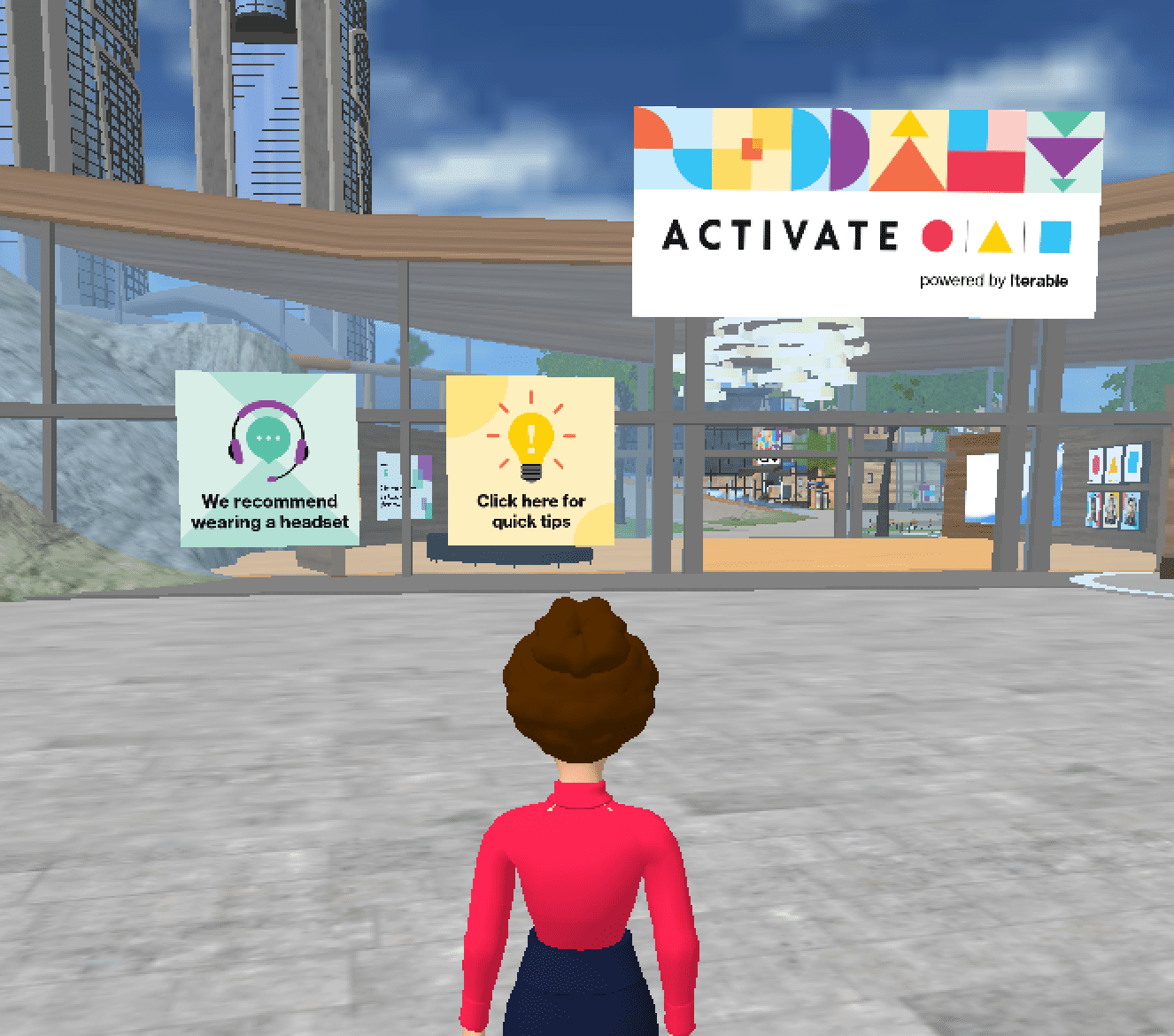 Want to join in on the fun? Be sure to register for Activate 2022!
Stephanie Buscemi Joined Our Board of Directors
In 2021, we also added a new member to our board of directors: Stephanie Buscemi, former CMO of Salesforce. With 25 years of enterprise software experience under her belt, Stephanie is the perfect fit to join the Iterable board. Not only does she have knowledge of legacy platforms, but she also understands modern martech stacks and what customers need and want to run successful marketing programs. Iterable is on the cutting edge of digital marketing technology, and we're glad to have Stephanie along for the ride.
"Iterable is at the forefront of this marketing transformation. They are guiding some of the world's most advanced marketers in industries, like consumer packaged goods and retail, on how to orchestrate rich customer experiences at scale, striking the right balance between privacy and personalization."

– Stephanie Buscemi, Iterable Board Member
Welcomed Our Head of DE&I, Markita Jack
With Trust as one of our four core values, to help support our Iterators, we made it our mission this year to bring diversity, equity, and inclusion to the forefront. So, in August of this year, we hired our Head of DE&I, Markita Jack. We recently sat down with Markita to hear her thoughts on why she chose Iterable and what she envisions for Iterable in the future.
"My goal is to continue to empower Iterators to do the best work of their careers, building on the success of DE&I programs, campaigns, and initiatives already launched by the Iterable team."

– Markita Jack, Head of DE&I at Iterable
The Iterable Expies
In the past we have had an awards program but this year we completely rebranded and reinvigorated it. Now known as the Iterable Expies, these awards aim to recognize our customers who have elevated their customers' experience. The Expies have multiple categories, including "Marketing Dream Team of the Year" and "Best Use of Data," with the goal of highlighting the best of the best in personalized marketing.
Some of the winners included UNiDAYS, Calm, and Zoopla. Check out the rest of this year's winners to see what it takes for your team to win next year!
Iterable Wins App Engagement Platform Award
One of our more recent accomplishments was winning an App Engagement Platform Award from App Growth Awards. We wanted to highlight this award because it focuses on mobile marketing. Because Iterable is designed to help our customers create seamless cross-channel experiences, which includes channels outside of email, we were thrilled to be recognized for our mobile marketing capabilities.
"Consumers are constantly attached to their phones, and brands want to be constantly attached to consumers, so it should come as no surprise that the app economy has seen such enormous growth."

– Hannah Ogden, Senior Strategy Consultant at Iterable
Excited for What the Future Has in Store
Clearly, 2021 has been a busy year for Iterable, but we're even more excited to see what we can accomplish in 2022 with our team and community of expert marketers. 
Thank you all for joining us this past year. We hope everyone has a happy and healthy New Year. Onwards!