Multi-Channel Marketing
Multi-channel marketing connects the numerous customer steps taking place across a brand's digital assets in real-time as part of a lifelong, holistic customer journey. Multi-channel marketing leverages multiple communication channels—email, mobile, direct, social media, and more—to unify the numerous interactions a customer has with the marketing messaging they receive.
What is multi-channel marketing?
Multi-channel marketing refers to an integrated marketing strategy that utilizes multiple communication channels to engage with prospects and customers. In the past, marketers only had the tools to measure response across a single channel at a time. Channels didn't talk to one another, leaving out valuable context in the customer experience: For instance, you might see that a newsletter subscriber opened your latest email, but you have no idea that they recently downloaded your mobile app.
In a multi-channel marketing ecosystem, each customer touchpoint ties into the overall customer experience, and your marketing messages are consistently aligned with your customer's behavior, regardless of which channel they are using to communicate. You're able to gather all of your available customer data across each marketing channel, and use your customer's behavior in one channel to trigger the next action in your campaign, which may focus on a different channel.
The result is a fully aligned marketing campaign that's been highly personalized to each individual user. Customers' behavioral data can be used to understand the channel of their choice (one user may respond more favorably to SMS, another to email); how recently the customer has received a message across any given channel; and how the customer has responded to the message.
With a multi-channel marketing strategy, you can get a clear view into each stage of the buying cycle by eliminating guesswork and generating insights into each customer interaction. As a result, you can tailor messaging and communications strategies to reach each customer at the point when they are ready to engage with you, and how they want to do so (on the specific channels they prefer to use).
What marketing channels are used in multi-channel campaigns?
Multi-channel campaigns can incorporate a broad range of online and offline channels to engage with customers. Here are some of the common marketing channels that are often used:
Email
Email marketing has long been a leading strategy for engaging with prospects and customers, and it remains a foundational channel for multi-channel marketing communications due to its high ROI. With cross-channel marketing, marketers can time their email communications to align with other messaging based on user behavioral signals; i.e. sending a follow-up SMS message shortly after an email has been opened.
SMS
90% of people read their text messages within the first 3 minutes, so it's no surprise that adding SMS marketing has become a highly effective part of a cross-channel mix for modern marketers. SMS marketing is an effective way to announce a limited-time offer, or to follow up on important transactional messages that might get lost in the email rush.
Push notifications
Push notifications have also become a strong focus of multi-channel campaigns, and can reach across numerous channels themselves. Web, mobile, and in-app push notifications can all be utilized to communicate with users who've opted in to these specific channels, and may be used for diverse purposes, such as gamifying the e-commerce experience and offering specific rewards for purchasing a product within a tight time window.
Direct mail
Though direct mail is the oldest of marketing channels, it's still a vibrant part of a holistic multi-channel strategy for many brands. You can include QR codes with your direct mail catalogs and promotional mailers to guide customers to personalized URLs, which will enable you to tie back all of your future cross-channel interactions to the initial piece of mail.
Social media
Retargeting users on Facebook, Instagram, or other social channels enables you to keep your brand top-of-mind after they've engaged with your messages or clicked through to your site. You'll then be able to understand how many times a user has clicked on your ad and visited your site before signing up for further communications, providing you with great context into the user's buying preferences that you can use to shape your marketing offers.
Examples of multi-channel marketing campaigns
Now, let's take a look at a few multi-channel marketing campaigns in action, across a variety of different use cases within the customer journey.
Activation
An activation sequence begins when a customer opts in to marketing offers across any platform—for example, by texting a code to receive an SMS offer, by providing their email address to a cashier when making a purchase, or by opting in to an e-book or newsletter. According to our recent 2018 Cross Channel Engagement Survey, 83% of Iterable clients go beyond simply emailing an account confirmation: They develop dedicated welcome or onboarding campaigns. Such campaigns commonly incorporate email (98%), but also include a diverse mix of communication channels, including SMS (19%), mobile push (17%), in-app notifications (12%), web push (10%), and direct mail (10%).
In a multi-channel marketing campaign, you can use the right channel to drive engagement and enhance the customer experience at every touch point. For example, a customer visiting a shoe store might text her email address to a custom number to receive a discount code, opting in to future offers. From there, she receives an SMS with a promotional code, followed by a welcome email. A second welcome email will ask her to share her brand preferences and values. A third email will provide an incentive to download the brand's mobile app. Upon doing that, she'll receive an in-app notification with another discount code. (You can see the rest of the welcome campaign sequence in this blog post.) The complexity of your welcome sequence may vary with your brand: 41% of our survey respondents only sent out between 1 and 3 messages in a welcome campaign, while 41% sent between 4 and 6, with 18% including seven or more.
A strong multi-channel marketing activation sequence will help to generate brand familiarity, educate your customer and understand their communication and brand preferences so that you'll be able to continually deploy highly relevant offers across all of their preferred channels.
Nurture
After completing the onboarding sequence, you'll move your customer into nurturing mode. Armed with their preferences, you'll be able to provide highly targeted promotions based on their specific interests. For instance, eBay provides in-app notifications with limited-time discounts, linking to the user's saved interests. If the user clicks on a product link but doesn't make a purchase, you can display retargeting ads that showcase similar products via social media ads. In-app, web push, and SMS messages of new product launches, and regular email newsletters showcasing product offers can also help keep your customer engaged in your marketing funnel until they are ready to make a purchase. Frequency can vary greatly depending on your brand: In our survey, 25% of marketers send fewer than three promotional emails each month, while 25% sent more than 10 per month.
Every time your customer engages with your brand (by opening an email, viewing an app notification, visiting a product page, responding to a text, or buying a product), you'll be able to use those behavioral insights to trigger highly personalized marketing messages that will be highly relevant to their interests and stage of engagement. Marketers can include dynamic content in their marketing messages, which draws from data insights to include personalized information relevant to a specific consumer (i.e., name, location, purchase history, etc.).
Reactivation
Multi-channel marketing is also highly effective for reactivation campaigns designed to drive brand retention and loyalty, whether immediately post-purchase or to re-engage lapsed customers.
In the immediate post-purchase stage, be sure to send a branded thank-you email (good manners never go out of style!), and then consider opportunities to cross-sell (offering complementary products) and to up-sell (your customer just purchased a flight, but do they also need a rental car?). In-app and web push notifications can be useful for these post-purchase offers, alongside email marketing.
Reactivation can also be an impactful way to re-engage customers who've abandoned their e-commerce shopping carts. Immediately after the cart abandonment, consider sending an email that the item is still in the user's cart, enabling them to complete their purchase right from their smartphone. Direct mail, with a promotional code for a purchase, can also be a great incentive to complete the online order. (Twenty-two percent of brands use it in this scenario, according to our report.)
Finally, loyalty programs can also benefit from cross-channel communications. Encourage sign-ups to your loyalty program via email and SMS messaging. Once the user has signed up, you can use in-app and web push notifications to keep them up to date on their progress in the program, and provide special offers along the way.
Multi-channel marketing provides a sophisticated toolset for building and maintaining engagement with your customers at each stage of the customer journey. By deploying coordinated campaigns across a range of channels, you'll be able to send highly targeted messages that consider the context of your customers' behavioral patterns around both brand preferences and the channel of their choice. Because cross-channel marketing delivers a superior customer experience, you'll likely find significant lift in your key metrics: A cross-channel marketing strategy can deliver 3x more effective campaigns, and 23x higher rates of customer satisfaction.
Multi-Channel Marketing Features
Customer Success Stories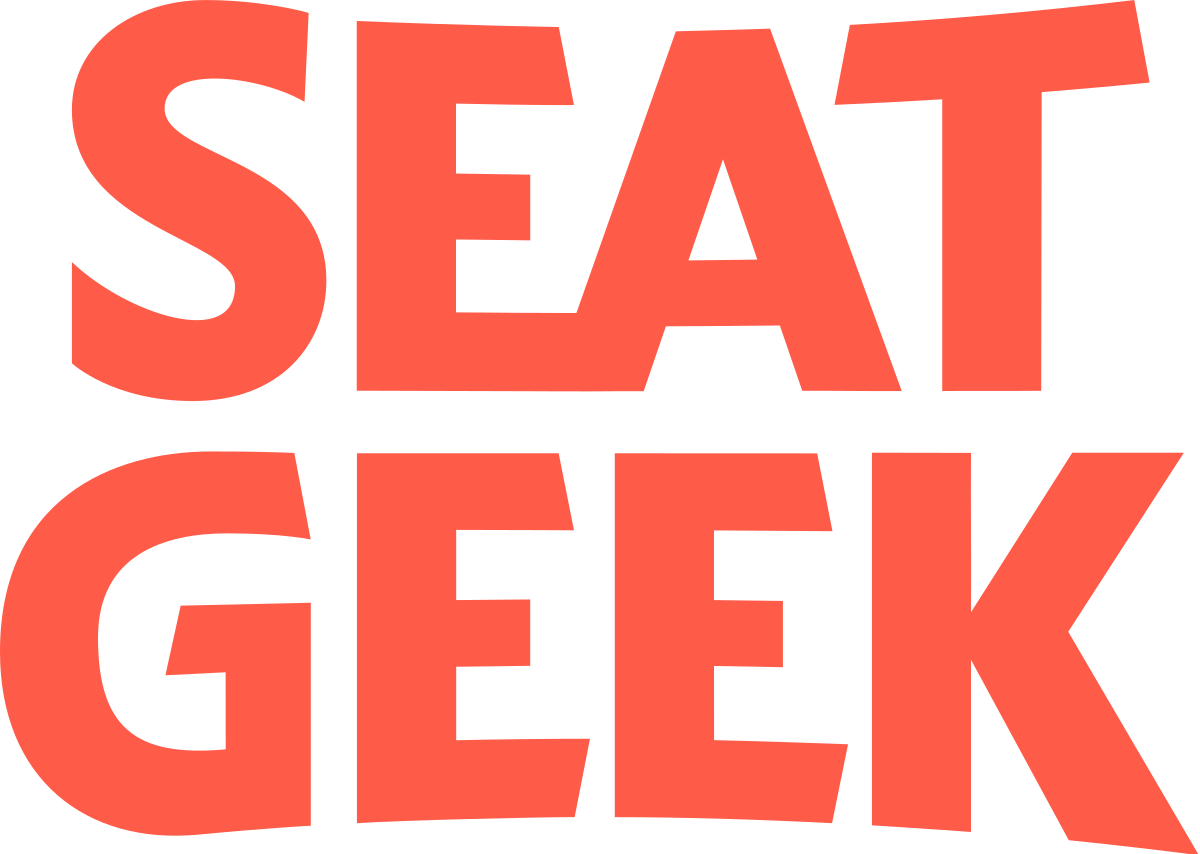 "We didn't want an email application with mobile capabilities bolted on or vice versa. We wanted a platform to support the channels we use now as well as the ones we plan to use in the future. That ruled out pretty much every solution except Iterable."

"With Iterable, we're tracking customer behavior across online and offline interactions and creating seamless cross-channel experiences tailored to the way each customer prefers to buy from us."

The capability to easily execute dynamic channel and message personalization based on the unique treatment plan of each patient is the reason we switched to Iterable.
FAQs
What channels should I start with to get my feet wet in multi-channel campaigns?
Most brands start out with email marketing, but from there, consider adding SMS as a next step. You may find that some of your customers are far more responsive to SMS marketing than they are to email, or that they like to begin a transaction over email and complete it with SMS.
How do I measure multi-channel marketing attribution?
Use an integrated solution that gives you the tools to gain visibility into the impact of your marketing campaigns across all communication channels. You may find that your customer engaged with your brand across numerous channels (such as social media, email marketing, in-app notifications, and SMS) before finally making a purchase, so you'll need to attribute credit to each channel, not just the first-touch or last-touch.